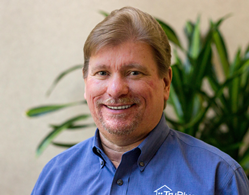 TruBlue is growing rapidly across the United States and we're thrilled that this new franchise will allow us to serve clients in the Monmouth County area. - TruBlue President Greg Platz
MONMOUTH COUNTY, N.J. (PRWEB) June 17, 2019
TruBlue Total House Care is pleased to announce the launch of a new franchise to serve Monmouth County, New Jersey. TruBlue provides handyman, house cleaning, emergency repairs, yard/lawn care and seasonal services that are perfect for busy families, seniors and anyone who want the comforts of their own home without worrying about critical property maintenance.
"TruBlue is growing rapidly across the United States and we're thrilled that this new franchise will allow us to serve clients in the Monmouth County area. Families are busier than ever and, whether they are working on their own to-do lists or helping a loved one, finding time for property maintenance is challenge. That's where we come in," TruBlue President Greg Platz said. "We have brought on a husband and wife team who are long-time Monmouth County residents to run the business and we're excited to see this franchise flourish under their leadership."
While TruBlue technicians can help with one-off repairs and projects, their specialty is total property care. To assist those with ongoing home care needs or who want to take property management off their plates entirely, TruBlue has a monthly House Care Plus program, which enables clients to hire TruBlue to provide regular, monthly maintenance. House Care Plus can be tailored for any client's needs, but Platz said the program was initially created with seniors and their families in mind.
"At TruBlue, our passion is helping seniors age in place by making sure their homes are properly maintained and making repairs and adjustments as needed. While people regularly think about the physical care a person needs to be safe, healthy and living at home, the house itself often takes a back seat. We want to change that and make it easier for families and older adults to live at home. From helping mow the lawn and making minor repairs to renovating the home and handling the regular cleaning and maintenance, TruBlue can help," Platz said.
All TruBlue employees are licensed, bonded and insured. To learn more about TruBlue of Monmouth County, call (732)532-3618, email Monmouth(at)trubluehousecare(dot)com or visit http://www.trubluehousecare.com/monmouth-county/.
About TruBlue
TruBlue provides one convenient and affordable solution for all your house care needs – inside and out. TruBlue's services include house cleaning, household repairs, yard work, emergency repairs, seasonal work and preventative maintenance all handled by a personal House Care Manager. These affordable services are available year-round and customized to meet your needs and budget. TruBlue strives to provide affordable, worry-free living for seniors and hassle-free living for busy adults by providing full-service, trustworthy house care services. TruBlue even offers owners financing for the larger remodeling and property projects. Watch for TruBlue to the Rescue projects which are designed to reach out to neighbors in need of volunteer assistance.