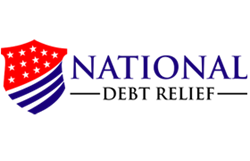 commit to getting a part time job
Phoenix, AZ (PRWEB) January 06, 2015
National Debt Relief recently shared in an article published January 4, 2015 how student loan borrowers can use the new year to put together a great resolution list. The article titled "6 Important Student Loan Resolutions For 2015 " looks into some useful changes that can greatly help student loan borrowers.
The article starts off by pointing out that it is already a tradition to put together a resolution at the start of the year. This is meant to be help people get through the year by making changes in their lives. The most common of which are losing weight or getting a new job or even trying to spend more time with the family
For student loan borrowers, this presents a great opportunity to craft a new year's resolution list that can help them address their school loan problems. This can help borrowers graduate from college either debt-free or owing very little in student loans. One or both situations can give borrowers an edge over other graduates.
The article shares that resolving to check all possible funding alternatives is one great way to manage the amount of student loans being taken out. Understanding that there are other sources for college payment is a great step It could be a separate funding agency apart from the school or it can even be scholarship from the company where the student's parents are working. It just needs time and research to find other funding sources for college payment.
Another great new year's resolution for student loan holders is to commit to getting a part time job while in college. It is hard to balance studies and work but being able to pay off part of the student loan while in school can greatly help reduce the amount to be paid after college. This also starts the habit of earning and making payment early on which makes it easier in the long run.
The article also talks about a resolution for the new year where student loan borrowers look into the possibility of staying at home for at least two years while in college. This can drastically eliminates a lot of expense items such as board and lodging and even meal expense. To read the article, click this link: http://www.nationaldebtrelief.com/6-important-student-loan-resolutions-2015/