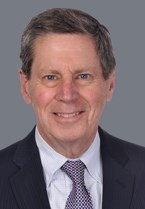 Leases need to clearly define who pays for damage caused by fire and other emergencies.
New York, NY (PRWEB) September 27, 2013
Richard E. Strauss, Co-Chair of the Real Estate Group at Moses & Singer LLP recently authored a new advice column for The Leader, an influential publication for the commercial real estate industry sponsored by CoreNet Global. CoreNet is the world's leading association for corporate real estate and workplace professionals, service providers and economic developers.
Richard's column, in the September/October issue, focused on the lack of clarity in some leases as to whether tenant or landlord is responsible to restore tenant's alterations damaged by fire. Either party, or both, may carry insurance. The question is whether the "premises" subject to restoration by the landlord simply means "raw space" or should it include improvements such as ceilings, lighting, partitions, wall finishes and hardware (TI). If the lease language is unclear, it may lead to contradictory conclusions and unintended consequences at a time of great stress to both parties.
A landlord agreeing to have the obligation to restore needs to consider a) special installations requiring extra work and time, b) rent abatements, which may impact the landlord's rent loss claim, and c) building codes, which may require costly upgrades.
If the lease makes the TI restoration the tenant's responsibility, tenants will use their own insurance proceeds to fix the damage and be solely responsible for the cost.
Click here to see the full article and related articles on commercial real estate.
-------------------------------------------------------------------------------------------------------------
Since 1919 Moses & Singer has represented prominent businesses in their commercial real estate needs throughout the country. Richard has extensive experience in real estate litigation as well as real estate development, financing and work-outs.