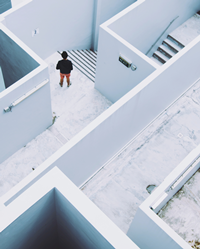 While most companies want high search rankings, they do not put the proper amount of time and energy into the SEO process to achieve those lofty desires.
NEW YORK (PRWEB) April 10, 2019
Lounge Lizard is globally recognized as a top New York Digital Marketing Company within the web design and development industry. Lounge Lizard's brandtenders are creative, tech-savvy, and passionate in developing innovative strategies that drive conversion for both startup and established clients of all industries, making them the "best of breed since 1998."
While most companies want high search rankings, they do not put the proper amount of time and energy into the SEO process to achieve those lofty desires. Search engine optimization (SEO) is an effective practice but it is also a difficult one which requires knowledge, effort, and time. Far too many businesses make a variety of mistakes which greatly hamper their ability to rank well. That in turn has led to the notion by some that SEO doesn't really work when the truth is, they are simply doing it wrong. Today the New York Digital Marketing Firm, Lounge Lizard, discusses the 9 Common Reasons Many Businesses Fail at SEO.

Lack of keyword research – Keyword research is boring. That is a simple fact and the most common reason why businesses, or the firms they hire, don't do enough of it. Obtaining good and high-quality traffic often starts with proper keyword research to uncover the terms that people will search which lead to actual conversions. Taking the time to understand search intent and corresponding keywords is a key to increasing conversions.
Trying to rank for the hard keywords – Often people shortcut the keyword research process and pick overly common or highly fought for keywords. The problem in doing this is that a business is then fighting a losing battle against competitors that have already established themselves with those keywords. To show up on the first or second page of Google's search engine results page (SERPs) typically requires over 100 backlinks for an article. Conversely, variations of keywords might require a handful of backlinks which can be achieved in a few months.
Failing to address website SEO issues – There can be many website-related problems which will directly affect SEO but typically are not considered because the focus is placed on creating content, obtaining backlinks, and getting shares. Site optimization, proper use of headers and tags, site speed and performance, and navigation all directly relate to important metrics such as time-on-page and other signals that Google considers as part of their ranking algorithm. The best piece of content can be wasted if people never stay on the site to read it because the site loads slowly, or a user was confused by the layout.
Focusing on quantity rather than quality – The quality of a businesses traffic is much more important than the quantity because the goal of good SEO is to obtain traffic that is mostly comprised of targeted, relevant, and qualified leads. Getting 100 high-quality visitors per month from a source that results in a 50% conversion rate is much better than getting 1000 low-quality visits with a 3% conversion rate. The goal for obtaining traffic is getting visitors who will spend time on the site with high engagement rates which results in a greater opportunity for your site to convert them.
Expecting instant results – SEO is a long game. At best it takes 60 days to see high ranking results and even that short of a timeframe requires a little bit of luck. On average it takes 90-120 days to rank for a keyword. Expecting results sooner typically results in a business giving up on SEO too quickly or reducing efforts after not seeing results in a month. That in turn sabotages SEO efforts because good SEO also requires consistency.
Avoid using marketing personas – The idea of marketing personas is built on the concept of obtaining a specific target audience. This audience is expected to engage and convert at a higher rate than a random person because content will be relevant to their wants and needs. Personas are built based on numerous factors and then relevant content is created specifically for that persona. Multiple personas are commonly used to represent the range of clients a business has. Typically, a business cannot properly target small segments of the market with timely, useful content without personas helping narrow the focus.
Not optimizing or updating content – Content should be regularly updated and optimized. Stale content can lower rankings as Google and other search engines place a higher value on newer content because the information contained therein should be more current. For this reason, it is important to regularly refresh and update content, as well as analyzing existing content and looking for ways to optimize and add fresh information to fill keyword needs.
Using cheap vendors – There is nothing wrong with being budget conscious, however when it comes to SEO vendors you get what you pay for. While there are some excellent free tools available, such as some of HubSpot's free tools, generally a business should carefully review available SEO vendors and their services to find those that will produce the best results for their needs, then including the vendors cost as part of the overall marketing budget.
Partnering with the wrong firm – Content marketing is commonly outsourced by many businesses; however, they do not always partner with the right firm for their needs. In some cases, firms don't always know what they are doing to consistently achieve results, or they might not fully grasp how to implement the 200 ranking factors Google uses in their algorithm.
Lounge Lizard New York Digital Marketing Company is an award-winning, high-end design boutique specializing in website and mobile app development, UX/UI, branding, and marketing. Lounge Lizard excels in creating the ultimate brand strategy, fully loaded with expertly crafted visuals that work together to increase sales and effectively communicate a client's unique personality.
Media Contact: Ken Braun, Lounge Lizard, 631-581-1000, ken.braun(at)loungelizard.com