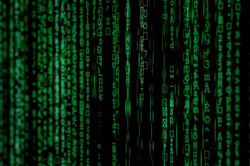 A coordinated effort takes places behind the scenes by ISPs and email providers to protect their customers from unwanted or unsolicited SPAM emails.
NEW YORK (PRWEB) March 13, 2019
Lounge Lizard is globally recognized as a top New York Digital Marketing Company within the web design and development industry. Lounge Lizard's brandtenders are creative, tech-savvy, and passionate in developing innovative strategies that drive conversion for both startup and established clients of all industries, making them the "best of breed since 1998."
Email marketing is a very powerful and effective tool for reaching consumers. In the U.S. more than 85% of adults are sending or reading email which makes for a very large market that is easily connected with. All of those hours spent setting up an email campaign can be for naught if a lot of that traffic is landing in the SPAM folder. The sad truth is that Spammers, those who make a living by utilizing Spam Mail Techniques to obtain clicks or create mayhem, cause headaches for reputable businesses when inadvertently business emails mimic Spam behavior and are then sent to the Spam graveyard without a second glance. Today the New York Digital Marketing Firm, Lounge Lizard, discusses the Top Reasons your Emails get Flagged as SPAM.
A coordinated effort takes places behind the scenes where Internet Service Providers (ISPs) and Email Providers (such as Gmail, Outlook, or Yahoo Mail) utilize SPAM filters, directories of blacklisted groups, and Firewalls to protect their customers from unwanted or unsolicited SPAM emails. Security programs such as Norton can play a part when configured to do so. That is why it is important to ensure that business emails are not mimicking any of behaviors Spammers use.

Email size – Testing has shown that emails larger than 110 KB have an increased chance to be flagged as Spam. Emails should be kept between 15-100 KB for maximum deliverability rates.
Spelling and grammar errors – Surprisingly bad copy with errors are ripe to be plucked by Spam filters because studies have shown that poorly written emails are aimed at gullible victims who will fall for a scam easily and are less likely to do anything if scammed.
Excessive symbols - !!!! and $$$$ symbols that are excessive (more than 1 used in an instance) will be considered spammy.
Trigger keywords in email body or subject line – Emails are scanned and reviewed by AI programs that look for specific words along with excessive use of them. The following terms are ones which should be used sparingly or avoided when possible: dear friend, lottery, for only ($), check or money order, cancel at any time, click here, risk free, order now, this is not spam, promise you, increase sales, money back guarantee, prize, great offer, free or toll-free, and special promotion.
Not using Alt Text with images – Many emails programs will not display images as a default setting and if a business is not using alt text and has more than a few images the appearance of the email is then spammy.
Using a URL shortening service – Bit.ly, ow.ly, and other URL shortening options are useful, but not for emails because Spammers use these services to hide their URL.
Not having an Unsubscribe link or address in the email footer – This is actually one of the SPAM laws. The opt-out needs to be clear to allow people to not receive emails. For opt-in emails the physical address needs to be included in the footer.
Missing key fields – If there is no information in the 'From Name', subject line, or email body will trigger Spam alerts.
Links within the email – Any links in an email that appear suspicious will cause the email to be flagged as possible spam. In some cases, email marketing software will re-write links for tracking which can appear spammy.
Broken HTML – This can occur when content is copied from Word or Excel into an email which can add extra characters to the message which then causes as the HTML can be unreadable.
Using JavaScript in an HTML email – Spam filters err on the side of caution and any type of scripting language included in an email will send it straight to the Spam folder.
Using flash in an email – Flash is considered unsafe by the primary email clients and they will block any emails containing flash. GIFs however are acceptable.
Matching HTML and plain text – For those who send HTML emails, there should also be a plain text version that matches the HTML version. Some Spam filters prefer a plain text version over HTML due to delivery speed or security concerns.
Domain reputation – A domain with a bad reputation will be flagged by ISPs and placed on a blacklist to protect users from common bad domain impersonation tricks. This can also happen with IPs used for negative behavior such as phishing attacks or included on blacklists.
Lounge Lizard New York Web Development Company is an award-winning, high-end design boutique specializing in website and mobile app development, UX/UI, branding, and marketing. Lounge Lizard excels in creating the ultimate brand strategy, fully loaded with expertly crafted visuals that work together to increase sales and effectively communicate a client's unique personality.
Media Contact: Ken Braun, Lounge Lizard, 631-581-1000, ken.braun(at)loungelizard.com