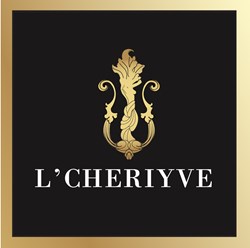 A Trenchcapade is L'Cheriyves luxurious and seductive rendition of a classic woman's trench coat.
Los Angeles, California (PRWEB) September 04, 2013
L'Cheriyve will officially debut their eleven-piece Trenchcapade™ collection on Sunday September 8th at 2PM. This will be L'Cheriyve's first runway show during New York Fashion Week. The stage will be set at the Helen Mills Event Space, located in the neighborhood of Chelsea.
L'Cheriyve will be walking a total of 15 looks down the runway, showcasing the versatility of the Trenchcapade and demonstrating how these coats can take women from the boardroom to the bedroom. A sense of playfulness is at the core of every Trenchcapde. Four of the looks will be styled to showcase the exquisite interior linings, paired with matching Trenchcapade masks, and other surprises.
L'Cheriyve is one of seven designers who will be showcasing their collection on the runway during this show. The day's showings will be headlined by Project Runway notable Korto Momolu. Aveda is the official hair and makeup sponsor of the show. The cocktail reception following the show is sponsored by Fou-Dre' Vodka who will be pouring signature drinks.
"This is an amazing opportunity to showcase our uniquely different flagship product, the Trenchcapade," says Yvette Poole, founder and designer of L'Cheryive. "This runway show enables us to reveal each Trenchcapade's playful personality and showcase each in action. It is not often you get to see a runway show that consists of only unique trench coats, this catwalk is not to be missed!"
A Trenchcapade is L'Cheriyves luxurious and seductive rendition of a classic woman's trench coat. The inside of each Trenchcapade is lined with sumptuous, couture quality silk charmeuse and satin. The exteriors of the coats are crafted from fine wool, suede, lace, leather and other fine materials. Every piece is cut to order, with limited style runs, and meticulously handmade in Los Angeles.
Each of the 11 Trenchcapades™ will be available for sale worldwide, exclusively via L'Cheriyve's immersive, online shopping portal. We welcome immediate inquiries from journalists, stylists, wardrobe directors and costumers who are interested in attending the show or private showings. Please contact michelle@makandger.com or 646-837-6706. Private showings will be available across New York or at L'Cheriyve's Los Angeles show room.
About L'Cheriyve: Los Angeles luxury lifestyle brand, inspiring women to embrace their femininity, L'Cheriyve is pioneering a new apparel category with their trademarked Trenchcapades™, an exclusive line of season-less couture trench coats; their unique twist on boudoir photography; and their intimate line of playful belongings.
About Trenchcapades™ by L'Cheriyve An exclusive line of couture trench coats that are designed and hand crafted in Los Angeles, California. Trenchcapades™ are designed using only the finest leather, wool, suede and satin, which are all lined with silk charmeuse to be gentle and soft against your skin. The Trenchcapade™ is more than just a coat. It's a unique experience based simply on the sensuous concept of a woman, her Trench Coat, and the infinite possibilities.