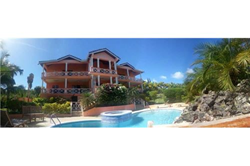 Milwaukee, WI (PRWEB) June 29, 2017
Micoley.com powered by RealtyHive (Micoley.com) is proud to announce its new partnership with Roger Moore, RE/MAX Real Estate Group.
Combining Micoley.com's 32 years of auction and traditional real estate experience along with Mr. Moore's years of real estate experience, his entrepreneurial vision, creativity, and boundless energy... this has created the potential for quicker property sales by motivated sellers.
Roger was happy to sign on to work with Micoley.com to provide broader exposure for his clients' properties. With properties located in sunny Trinidad, Tobago, Florida, and other prime locations, Roger wanted to make sure potential buyers from all points of the globe have the opportunity to learn about, and ultimately have the chance to buy these one-of-a-kind properties. Roger believes in forming new partnerships and bonds in order to ensure success for everyone involved as quickly as possible.
The team at Micoley.com instantly saw the value of teaming up with Roger to design a plan to sell the stunning and luxurious properties in the highly attractive locations where Roger's properties are located. The leaders at Micoley.com consider it a wise strategy to leverage the agency's brand and reach, to attract buyers for Roger's properties. Micoley.com has sold thousands of properties and continue to serve the Real Estate community in the banking, agency/brokerage, and private sectors and look forward to adding its work with Roger to that list.
The event that combines the efforts of Micoley.com and Roger for RE/MAX is the upcoming online auction event on August 30th, 2017 from 10:00am – 4:00pm CST, which Micoley.com will host.
One of the properties available in this auction includes the luxury residence at Signal Hill, Scarborough, Tobago. This single-family home, built in 2010, features 5,000 square feet, five bedrooms and seven full bathrooms on .46 acres. The two-story home overlooks the property's beautiful swimming pool and pristine landscaping, as well as the southwest skyline and the Scarborough Port. The home itself features two balconies, an open floor plan for an organic flow to carry the warm breezes throughout the home, and closed circuit video 32" security monitors in each of the bedrooms.
"Roger and his team have built a tremendous reputation of servicing buyers and sellers. We are very excited to bring them the additional exposure across the United States and beyond for their listings," stated Wade T. Micoley, Owner and broker of Micoley.com powered by RealtyHive.
For additional information, please visit http://www.micoley.com or call (866) 371-3619. All of Micoley.com's event style properties are available for purchase prior to the event.
About Micoley.com powered by RealtyHive:
Micoley.com powered by RealtyHive has sold thousands of properties and continues to serve the real estate community in the banking, agency/brokerage, and private sectors. Thanks to the event marketing model, which is highly customized by property and area, Micoley.com has satisfied clients and customers selling and purchasing all types of properties, from $1,500 lots to $25 billion banks. These programs generate maximum exposure on each property, and the stats speak for themselves. Micoley.com's auction-event marketing process has assisted clients all over the United States and internationally.