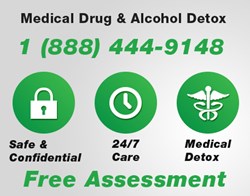 Newark, NJ (PRWEB) December 17, 2013
A Newark treatment center is launching additional programs toward battling an increase in prescription drug abuse in New Jersey through Drug Addiction Treatment Centers.
According to a report, the New Jersey medical examiner has revealed that prescription drug abuse led to more than 700 deaths of New Jersey residents in 2011 and 2012. Dr. Roger Mitchell compared those statistics to the 75 deaths reported as a result of Hurricane Sandy.
Mitchell also revealed additional statistics. The number of drug deaths in the state rose from 843 in 2010 to 1,027 in 2011 and 1,188 in 2013. The number of deaths caused by prescription drugs alone over the three years varied from 402 in 2010 to 470 in 2011 and 460 in 2012, while the instances in which deaths were caused by a combination of prescription and illicit drugs rose from 180 in 2010 to 231 in 2011 and 262 in 2012.
This new program focused on prescription drug addiction mixes detoxification, therapeutic and life skills toward helping an adult or adolescent discover a better way of life.
Cocaine, heroin, Oxycontin and benzodiazepines are just a few of the drugs that the treatment center helps people leave behind. Alcoholism, a disease that destroys individuals as well as families, is addressed through the substance abuse treatment center's programs, too.
Entering the Newark rehab center gives clients a new chance to be responsible members of society once again. They come to find themselves, discover new levels of self-esteem, and a spirituality that works.
For more information on the treatment center in Newark, visit http://drugsdetox.org or call (855) 912-7867.