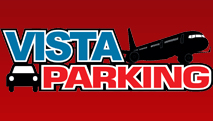 We are glad to see Vista Parking continue their efforts to save customers money on Newark Airport Parking. With the new website in place, getting a cheap parking spot near Newark Airport has never been more convenient.
(PRWEB) August 07, 2013
Although it has been hotter than ever in the tri-state area, Vista Parking has been having a pretty "cool" summer. They recently updated their website and enhanced their billing system, which now includes itemized billing upon purchase. Their monthly giveaway program has also been a big hit among their customer base and Vista has no plans of slowing down. With their new website is making it more convenient for customers to reserve a Newark Airport Parking space, Vista decided that their customers could also use a cool down with end of summer savings.
Vista Parking has announced that they will be going forward with an End Of Summer Savings Program. Vista knew that there are many outlets for discounted hotels and flights, but many still squander a good chunk of money for airport parking near Newark Airport. That is why Vista Parking is teaming up with Route 72 to release new promo codes http://vistaparking.com/rebate-coupons.php that will give online users looking for a parking space near Newark Airport a sizable discount on their daily rate. Route 72 thinks that this is a perfect way for Vista to close out their summer season. Founder and CEO of Route 72 Systems, Jim Alamia, states: "We are glad to see Vista Parking continue their efforts to save customers money on Newark Airport Parking. With the new website in place, getting a cheap parking spot near Newark Airport has never been more convenient."
In addition to the new end of summer promo codes, Vista has updated their home page with the help of Route 72 Systems. Online users can now access directions, FAQs, and free promo codes that allow for discounted daily rates for Newark Airport Parking. Customers can also learn about Vista's Monthly Giveaway Program, which will award one lucky Vista Parking customer per month with a prize. Route 72 is confident that Vista will have much success finishing the summer strong. Jim Alamia states: "Vista is taking the initiative to make sure their customers get the best daily rate for Newark Airport Parking. The End Of Summer Savings Program is the perfect way for Vista to show their appreciation for their valued customer base and we have no doubts that they will gain a strong following from this new promotion."
Reference:
http://vistaparking.com