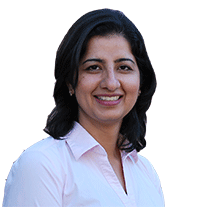 I will continue to provide highest quality dental care to all my patients, as always !
Newark, California (PRWEB) September 03, 2015
East Bay Dentist Dr. Jaspreet Harika DDS of Bay Smile Dental won the competitive Best Dentist category in the first Best of Newark Reader's choice competition 2015. When asked for comments, Dr. Harika replied "I want to thank all my patients from Newark CA, Fremont, Union City, Hayward, Milpitas & beyond who took time from their busy schedules to vote for me. Big thanks to the entire staff of Bay Smile Dental for serving the patients with such compassion. I am very excited to receive this honor."
Dr. Jaspreet Harika holds a DDS degree from the prestigious UCSF School of Dentistry, San Francisco. She has taken advanced training for placing dental implants. She is also a preferred provider for Invisalign braces. Dr. Harika provides dental care to patients of all ages, from young children to adults and seniors.
Ann from Fremont, who wrote a review about Dr. Harika, says "Dr. Harika took time to explain the situation of my tooth pain. She is professional, patient, and honest in her evaluation. All of her office staff were professional, especially the woman behind the desk who made calls regarding my insurance."
Dr. Harika's dental practice, Bay Smile Dental, is a state-of-the-art dental office with overhead television, digital x-rays, intra-oral cameras, soft tissue laser, ultra-leather chairs, latest technology and modern setup. The office is totally paperless providing online form submission and appointments, automated email reminders and text messaging. Bay Smile Dental is a certified Green Business, by the California Green Business Program. For more information call at 510.284.2511 or go to http://www.BaySmile.com