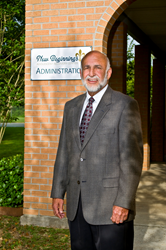 Dallas, TX (PRWEB) May 14, 2015
Alcohol is one of the most common drugs abused by teens in America. According to the National Institute on Alcohol Abuse and Alcoholism (NIAA), by age 18 more than 70 percent of teens have at least tried alcohol. Still many parents are simply unaware of just how dangerous alcohol abuse can be for their teen.
Johnny Patout, CEO of New Beginnings Adolescent Recovery Center, one of the leading award-winning substance abuse programs in the country, today released answers to common questions parents have regarding teen alcohol use and abuse.
1. What are the dangers of alcohol abuse?
"Long-term abuse of alcohol could lead to permanent damage to vital organs including the brain, heart and liver," said Patout. "Teens who start drinking before the age of 15 are five times more likely to develop alcohol dependency later in life. There are also legal consequences that teens could face for possession and consumption of alcohol. These range from community services to jail time."
2. How can I tell if my teen is abusing alcohol?
"A teen's physical appearance may change if he or she is abusing alcohol," said Patout. "They could also experience persistent headaches, slurred speech and a lack of concentration. When abusing alcohol, many teens will withdrawal from their family, lose interest in common activities or hobbies, change friends, and experience mood swings and depression."
3. Is it okay for my teen to drink with parental supervision?
"Despite that fact that drinking underage in the home with a parent is legal in some states, it should still be discouraged," said Patout. "The earlier teens begin drinking, the more likely they are to develop alcohol related problems later in life. Teens that drink, no matter where the alcohol comes from, are at an increased risk. The bottom line is that underage drinking is not safe, and the risks associated with it are not removed just because a parent is supplying the drinks."
4. How can I talk to my teen about the dangers?
"Developing open and honest communication is essential when teaching your teen about the dangers of alcohol use," said Patout. "If your teen feels comfortable talking with you, then you will have a greater chance of swaying them to make healthy decisions. To begin the conversation, ask open-ended questions. Encourage your teen to share his or her feelings and attitudes towards the issue. Do not lecture your teen by pointing out mistakes they have made. If you respect your teen's point of view, they are more likely to respect yours as well."
5. What are the best ways to prevent teen alcohol use?
"Communication is the key to preventing teens from abusing alcohol," said Patout. "Aside from just talking, parents can also take concrete action in alcohol prevention. They can monitor activities, take time to get to know their teen's friends and develop family rules about underage drinking. However, the best way a parent can prevent their teen from abusing alcohol is simply by setting a good example."
For more information or to download the full guide, visit http://newbeginningsteenhelp.com/resources.
About New Beginnings Adolescent Recovery Center
New Beginnings Adolescent Recovery Center, the leading teen drug rehabilitation program in the Southwest and one recognized nationwide, has been helping teens overcome addiction for more than 30 years. New Beginnings offers a continuum of care for inpatient treatment, residential treatment, partial hospitalization and outpatient programs, and works with private insurance providers to find the lowest costs for their patients. For more information, visit http://www.newbeginningsteenhelp.com.