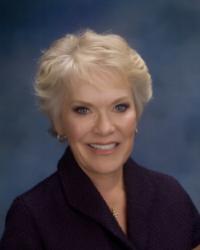 "Carole brings a passion for innovation, service excellence, and an enormous personal network, all of which will strengthen the University's impact and greatly assist in attaining its mission," said Ralph Kuncl, University of Redlands President.
Redlands, CA (PRWEB) July 01, 2013
The University of Redlands announces Carole Beswick, CEO of Inland Action, as its new chair of the Board of Trustees. She assumes a five-year-term effective July 1, 2013.
Beswick, who has served on the Board of Trustees since 2006, welcomes the chair assignment.
"I am energized by the opportunities we create for students from all backgrounds and walks of life, and celebrate the promise they represent as they step out into the world as graduates of the University of Redlands," Beswick said. "I look forward to building upon our successes, and I am particularly excited about partnering with our new President Ralph Kuncl in helping bring his vision for the University's future to fruition."
Beswick is well regarded in the region for her many years as a civic and business leader.
Her accomplishments have helped shape the future of the community of Redlands, from the creation of the Redlands Bicycle Classic, to her involvement in the city's Centennial celebration, to the revitalization of the downtown area during her leadership on the City Council, and as mayor of Redlands. In her capacity as CEO of Inland Action, Beswick champions the efforts of public-spirited leaders who join together to serve as catalysts for the economic wellbeing of the Inland Empire region of California.
Ralph Kuncl, who took office as the 11th president of the University of Redlands in August 2012, described Beswick as a civic leader and entrepreneur who understands the challenges the University faces. "Carole brings to the position of board chair a passion for innovation, service excellence, and an enormous personal network, all of which will strengthen the University's impact and greatly assist in attaining its mission," Kuncl said. Beswick's willingness to work hard and ability to create consensus have been hallmarks of her career since she arrived in the 1980s to Redlands, where she has continually been recruited into positions of leadership.
Pat Morris, mayor of San Bernardino, who is a 1959 graduate of the University of Redlands and fellow trustee, described Beswick as "a tremendous communicator and an effective advocate for those causes and organizations in which she believes."
"It was no surprise to me that even in the midst of raising her children and settling into her new life in Redlands, Carole was recruited first to sit on the Redlands Planning Commission, afterward was urged to run for City Council, and not only won that election but was named mayor of Redlands," Morris said.
Considered by many who know her as something of a trailblazer, Beswick is the first woman to serve as board chair in the University's 106-year history. She was also the first woman to serve as mayor in the history of the city of Redlands, and the first woman president of Redlands Country Club.
"It didn't seem to me to be a big issue at the time, being a woman in these leadership roles," Beswick said. "However, looking back, I can see how such events could help encourage other women to take an active part in helping shape the future of their communities. We should all be open to any opportunities, and not let gender—or anything else, for that matter—be a limiting factor."
Beswick credits her parents as role models for her devotion to community service and can-do attitude. "It's in my DNA," she says. In addition, she drew inspiration from a favorite aunt. "My aunt was the first woman to graduate from the medical school at the University of Southern California; it never dawned on me that I couldn't do anything I set my mind to," Beswick said. Beswick earned her bachelor's degree at USC and worked as a school teacher, then as a community volunteer, before beginning a business career. Her daughter, Michelle Markel, is a 1996 alumna of the University of Redlands.
During Beswick's membership on the University's Board of Trustees, she has held several board leadership roles. She chaired the campaign for the Memorial Chapel with a goal of $4 million for refurbishing and restoration of that iconic structure on the University's campus, and exceeded that goal. In addition, Beswick chaired the board's Campus Planning Committee, and served as First Vice Chair and Secretary of the Board. In 2012, she headed the committee that conducted the national search for the new president of the University.
"I have great admiration for Carole Beswick, and the entire University of Redlands leadership team," said Dick Fisher, who has served as Chairman of the Board of Trustees for the past 13 years. "This University has an inspiring strategy for continued success, and the right leadership to achieve its goals. We on the Board of Trustees have the utmost confidence in Carole Beswick, Ralph Kuncl, and the entire leadership team to build upon past achievements and take the University to the next level."
University of Redlands:
The University of Redlands is an independent, nonprofit liberal arts and sciences university consistently ranked among the best in the nation. Since the university's founding in 1907, Redlands has emphasized academic rigor, personal development, and interdisciplinary studies. An "Education +" culture of elevated learning provides both undergraduate and graduate students with a holistic education that results in life transformation. Redlands students learn broadly in and outside their disciplines, yet learn equally about service, commitment, life, and the world. As a pioneer in the burgeoning field of spatial learning, Redlands integrates spatial learning across academic disciplines. At the innovative Johnston Center, students have the opportunity to design their own custom major. Home to one of the oldest accredited music programs in California, the School of Music educates musicians in the best of both the conservatory-style tradition and the liberal arts framework. Adults may continue their education or change career directions with programs tailored for working professionals at the Schools of Business and Education, offering evening degree-completion and graduate programs at 10 convenient Southern California locations.