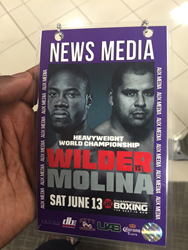 As human beings no matter who you are, what country you're from or what you do, hand to hand combat is in our primal DNA since the start of time. As spectators, we get it and we like it.
(PRWEB) July 03, 2015
Boxing News and Views is a game changing new website that has taken the boxing industry by storm in its first 3 months of life.
The website is looking to change how 21st century fight fans get their news, by empowering them like never before.
Hand to hand combat has been in the primal DNA of human beings since the start of time. As spectators, people get it and they like it.
The school of thought is boxers, writers, ex boxers, coaches and articulate fans, are all united at heart as fans, by an unequivocal love for a sport that has transcended generations in human history.
Boxing News and Views seeks to bring these people all together in one place, providing the news and views that genuinely matters to fans - empowering those who care about the sport most to directly have their say via a powerful online media platform.
The website is looking to become the first outlet on Earth that brings together and provides coverage for both "casual"​ and "hardcore" fight fans from all around the globe.
European based boxing journalist Niall Doran founded the website on April 7th, 2015.
Since its short time in existence, Boxing News and Views has already secured multiple press passes for TV events in Europe and the United States, including the recent WBC heavyweight championship of the world in Alabama, USA and the BoxNation TV show at the Dublin, Ireland event in July.
The website also already has talented writers and videographers on the team from the USA, UK, Ireland, Germany, Asia, Canada and South America.
Massive growth and expansion plans lay ahead for the website, as boxing continues to return to mainstream media this year globally following the sport's return to network television, an abundance of talent coming through and of course after the single biggest sports event of all time, Mayweather vs Pacquiao last May (which generated a world record of $600 million in revenue).
Boxing News and Views - For Fight Fans, By Fight Fans.