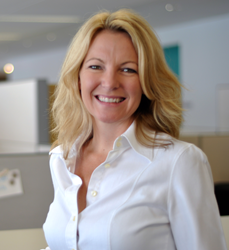 Without context, your data simply doesn't matter -- so make it matter with social intelligence.
Washington, DC (PRWEB) April 23, 2014
newBrandAnalytics, the social intelligence expert for restaurants, retailers and hoteliers, will be participating for the second year in the Mid-Atlantic Marketing Summit in Mclean, VA. Susan Ganeshan, CMO of newBrandAnalytics will be joining a panel of industry experts on Thursday, April 24 to discuss how CMOs can use social media intelligence to make strategic decisions and operational changes within their organizations.
newBrandAnalytics' social intelligence offers unique value to marketing managers because it mines millions of online reviews to extract specific insights about brands at the ground level; these insights can be shared with operations teams to help improve the customer experience. Marketing teams can use the same data to ensure that customers' onsite experiences are meeting or exceeding their brand expectations, going beyond traditional sentiment analysis and reputation tracking to help their businesses gain and keep market share.
Interested parties are invited to register to attend the event and encouraged to follow conversations on the Summit's social channels. More information about the summit, the social media panel and the speakers can be found on the website.
What: Mid-Atlantic Marketing Summit
CMO Roundtable (2:30 – 3:25 p.m.)
"Helping CMOs Become More Relevant: Using Social for Strategy, Marketing and Operations" (4:20 – 4:40 p.m.)
The thought leadership panel brings together an expert lineup to discuss social media strategy and how marketers and individuals are using social media to enhance their marketing and operations.
When: Thursday, April 24, 2013, 2:30 – 4:40 p.m.
Where: Gannett USA Today headquarters
7950 Jones Branch Drive
McLean, VA 22102
Who: Susan Ganeshan will be speaking during the CMO Roundtable and providing keynote remarks on social media strategy.
Panelists include:
Susan Ganeshan, CMO, newBrandAnalytics
Sonny Ganguly, CMO, WeddingWire
You Mon Tsang, CMO, Vocus
Elizabeth Shea, CEO, SpeakerBox Communications
More than 400 senior marketers from the Mid-Atlantic region are expected to attend.
About newBrandAnalytics
newBrandAnalytics delivers social intelligence that helps companies win – and keep – market share while improving overall operational performance. newBrandAnalytics' unique approach extracts targeted, local insights from volumes of unstructured social media data, pinpointing specific ways your company can meet and exceed customer expectations to create lifelong brand evangelists. The company serves clients across food and beverage, hospitality, and retail industries, including Five Guys, Hyatt, Subway, David's Bridal, Darden, Dick's Sporting Goods, and many more. To learn more, please visit http://www.newbrandanalytics.com or follow @nBrandAnalytics.
Summit Facebook Page:
http://www.facebook.com/MidAtlanticMarketingSummit
Summit Twitter Account:
@mamsummit
https://twitter.com/mamsummit