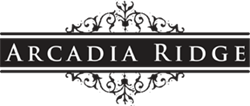 New home inventory overall is still relatively healthy, home prices are increasing and housing values are improving.
San Antonio, TX (PRWEB) June 02, 2015
Arcadia Ridge of San Antonio, a resort styled development introduces their charming single family homes. Located in West San Antonio, Arcadia Ridge offers future residents a pleasant and peaceful community of high-quality homes within a short commute of San Antonio's premier attractions. Designed with sophistication and charm, these homes are perfect for families looking for a secluded place to call "home" void of the distractions and chaos from city life. With 200 acres of open space, top of the line amenities (pool, parks,...etc), and breathtaking scenery Arcadia Ridge capitalizes on a national growing trend of preference for full-featured communities within easy access to city amenities and close proximity to award winning schools. Arcadia Ridge introduces their family-friendly development at the right time. The time to purchase a home in San Antonio is now. Director of Metrostudy-San Antonio, Jack Inselmann points out that "new home inventory overall is still relatively healthy, home prices are increasing and housing values are improving."
San Antonio has surfaced as a leader in new home construction. This upward trend identified in the housing market can be largely attributed to steady growth within the economy and the strength of the job market in San Antonio. Average home prices have seen about a 10% increase from 2013 to 2015. Even homes that fall on the pricier end of the spectrum are witnessing the same positive trend.
The city of San Antonio has established itself as an important player in the competitive global economy. With hands in biosciences, green technology, and healthcare; the economy of San Antonio continues to grow steadily and is a key contributor to the overall US economy. San Antonio has achieved economic success by attracting and helping expand new businesses.
San Antonio is a popular destination spot, with something for everyone to enjoy. History buffs are drawn to the historical sites that dot the city--from the Alamo to the San Antonio Missions. Families are attracted to activities such as the nationally acclaimed San Antonio Riverwalk and the amusement parks. Over time the culture in San Antonio has been shaped by Latino, Native American and Texan influences. These influences can easily be identified in cuisine and architecture found throughout the city. There is never a dull moment in San Antonio. A lively and festive celebration is almost always taking place. The Tejano Conjunto Festival featuring the Battle of Flowers Parade every year, Summer Art and Jazz Festival with lots of art, music, and food to enjoy, and the Stock Show and Rodeo welcoming major country music artists annually are just a few celebrations and festivals that occur throughout the year.
Arcadia Ridge is just minutes away from entertainment, great schools, downtown, and employment opportunities. Residents at Arcadia Ridge have no city taxes, public improvement district (PID) taxes, or municipal utility district (MUD) taxes. The cost of living (COL) is relatively lower than the rest of the San Antonio area. In fact, COL in San Antonio is 1.4% less than the Texas average and 11.3% less than the national average. At this very moment, San Antonio is the place to be.
Arcadia Ridge is a master-planned community situated in the West side of San Antonio, designed to cater to families seeking amazing value, premium features and amenities within an easy drive of San Antonio's major employers and attractions. To learn more about Arcadia Ridge, visit http://www.ArcadiaRidgeLiving.com today.