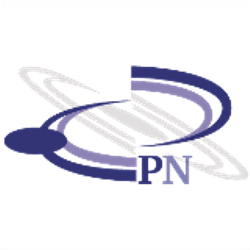 "... As we continue to grow we are confident that Phil will take responsibility for putting the right team in place to meet our aggressive plans."- Adam Belesimo, CEO, Protocol Networks
Johnston, RI (PRWEB) April 30, 2014
Protocol Networks, one of the fastest growing information technology consultancies in New England, who utilize technology as a tool to help companies undergoing growth and transition, is pleased to announce that Phil Harris has joined the executive management team as Vice President of Sales and Marketing. Prior to joining Protocol Networks, Mr. Harris was Vice President of Global Sales and Marketing for Akibia, Inc. (Now Zensar Technologies). His experience spans the enterprise software spectrum with PeopleSoft, Lawson Software and Dun Bradstreet Software, and he has spent the last 13 years in the infrastructure and security space with Akibia. During his tenure at Akibia, Mr. Harris was responsible for developing the company's sales methodology, growing the sales team and merging sales team as after an acquisition. He played a key role in the successful transition of Akibia into a Zensar company.
Within the next 18 months, Protocol Networks will continue to see growth and expects to add an additional 20 team members to their sales team.
"Phil brings the right level of experience as both a Sales Leader and an Executive that complements the Leadership team at Protocol Networks. As we continue to grow we are confident that Phil will take responsibility for putting the right team in place to meet our aggressive plans," said Adam Belesimo, CEO, Protocol Networks.
"Phil has an exceptional reputation within the industry as a teacher, team builder and experienced Sales Executive. I am excited to have him lead our Sales organization, and look forward to seeing him exhibit the skills he showcased as he grew Akibia's sales organization as the overall company saw substantial growth during his tenure." said Philip Rogers, CIO, Protocol Networks
"I am looking forward to being a part of the Protocol Networks executive team and helping to expand its presence in New England as a leading technology services company," said Phil Harris, Vice president of Sales and Marketing for Protocol Networks.
Mr. Harris is a graduate of Assumption College and has attended the Harvard Law School Executive Workshop on Negotiations.
About Protocol Networks
Founded in 2000, Protocol Networks is one of the fastest growing information technology consultancies in New England, because unlike other IT consulting firms, Protocol Networks focuses on solving business problems with technical solutions. Protocol Networks does not sell specific hardware or software products and remains independent of vendor alliances so it can provide unbiased advice to its clients. Protocol Networks clients can be assured that they are getting the best technical solution in order to meet their business requirements. Protocol Networks has regional offices in Johnston, RI, Marlborough, MA., and Swansea, MA. For more information, visit http://www.protocolnetworks.com.