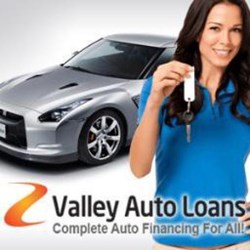 They continue to find new ways to help their visitors, and methods of simplifying the loan world.
New York, NY (PRWEB) August 30, 2013
Valley Auto Loans (VAL) has become extremely popular since their launch, and the attention given to their business is an obvious result of their quality services and user friendly website. VAL recently announced the newest improvement to their website, a faster and easier application that will make applying faster and easier than ever before. The website is now more user friendly, and more engineered toward the needs of the customer.
VAL has many different services to offer that have served their clients well in the past. They continue to find new ways to help their visitors, and methods of simplifying the loan world. Although the loan approval system created by Valley Auto Loans functions perfectly with any levels of credit score, Valley specializes in helping those with bad credit to get quality auto loans. No matter how low an applicant's credit score may be, even if they have no credit at all, Valley Auto Loans can find an approval for anyone.
To apply for an auto loan today visit https://valleyautoloan.com/apply-now2/
About Valley Auto Loans
Valley Auto Loans is the leading auto and cars finance provider in USA fully dedicated to help its customers acquire national car and auto financing. They design and develop customized no credit auto and car financing, bad and good credit auto and car loans. Voted the best for "Quality Customer Service; Best National Auto Loans Service" by thousands of people, their finance experts focus in providing its customers information and various tools available for different auto loan offers, help them to choose the best that fits their budget as well as the related eligibility guidelines in detail. Be sure to read their latest blog post on "How To Get A New Car With Bad Credit" as well as information on No Credit Dealerships at http://valleyautoloan.com/no-credit-dealerships/.