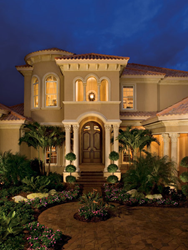 Tampa, FL (PRWEB) August 27, 2014
The debate about buying new versus existing homes has been going on since houses have been built. Today however, the shift has changed from location and price to actual "costs".
With many home builders able to built new custom homes on any lot, and many banks offering preferred financing to new home purchasing, the cost and time spent on upkeep and actual ownership is now coming into play.
The article illustrates some of the facts about actual ownership, and while the article is by a home builder and leans towards new home building, the facts are hard to dispute.
Arthur Rutenberg Homes points to building code changes, energy efficient appliances, and even construction methods now influencing new home purchases. The article also points out some of the "hidden costs" of a "fixer-upper" and why an allowance for a needed kitchen or roof upgrade from a seller may not allow for the actual amount needed to do the job.
Read the article here and learn about the debate