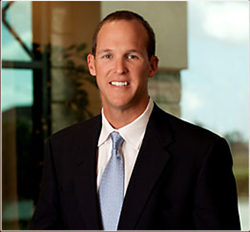 "Our buyers are confident because we provide great insight and expertise where it is most needed, by representing our clients as a trusted Realtor and adviser..."
Jacksonville, FL (PRWEB) November 07, 2014
Oakwood Realty Group, a real estate development and brokerage services firm based in Northeast Florida, comments today on recent reports regarding the steady pace of new home sales in St. Johns County including Nocatee as compared to the declining rate of the overall U.S. housing market.
This past September, real estate development firm, the PARC Group, announced two new St. Johns County neighborhood plans for new homes, according to The St. Augustine Record (Two new St. Johns County neighborhoods revealed, 9/24/14).
According to real estate advisory firm, RCLCO, St. Johns County community, Nocatee, is the third best-selling master-planned community in the nation due to its 21 percent increase in new home sales from 2013 to 2014, as reported by the Jacksonville Business Journal (Nocatee one of the best selling communities in the nation, 7/8/2014).
These positive numbers are in contrast to the national declining rates of new home sales across the U.S., as shared by the Wall Street Journal (Buyers not clamoring for new homes, 8/25/14), with the article stating that low buyer confidence remains a key reason towards incomplete sales.
As with all real estate, location is very important and Nocatee is very well located in the #1 school district in the state, in desirable Ponte Vedra Beach. Nocatee delivers a great variety of new home styles in a wide variety of price ranges by some of the nations best builders. You would expect that a community such as this would deliver great results, but Nocatee is exceeding those expectations.
Contrary to the national trend, Nocatee and St Johns County are still selling new homes at an increasing rate. However, building a new home can still be a very complicated and intimidating process to many buyers. That's where Oakwood Realty Group is fundamentally changing the process.
"Our buyers are confident because we provide great insight and expertise where it is most needed, by representing our clients as a trusted Realtor and adviser in the process of new construction where most every buyer acknowledges they could use someone on their side to help represent them through a complicated process!" shares Hunter Brant, President at Oakwood Realty. "We receive our commission from the builders so our 'new construction consulting' is free to our clients."
Many Realtors sell new homes in St Johns County, but none can deliver the expertise of Oakwood Realty Group, which through its partnership with Oakwood Building Group, a leading Jacksonville custom homebuilder, delivers the expertise of a home builder in the form a Realtor. "Our experience with building new homes every day and representing our clients as Realtors with the many builders in the area allows us to deliver unmatched expertise to our clients in the new home construction process," says Brant.
"Nocatee is likely to sell close to 1,000 new homes in 2014. We are proud to be making the process of buying and building many of those homes a better and more comfortable experience for our clients," concludes Brant.
Learn more about Oakwood Realty's current new home building, land and residential opportunities at
http://theoakwoodcompanies.com/Realty/residential/jacksonville-new-construction-consulting-experts/
ABOUT OAKWOOD REALTY:
Oakwood Realty, part of The Oakwood Companies headquartered in Northeast Florida, specializes in brokerage of high quality land and homes. Led by Hunter Brant and Marcus Meide, The Oakwood Companies combines over 25 years of high-end custom building and real estate sales experience to offer superior real estate solutions to its clients.