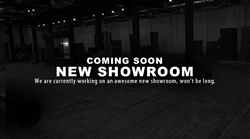 We have been adding new furniture designs and finishes consistently for a couple years now
PASSAIC, NJ (PRWEB) February 11, 2015
New Jersey furniture manufacturer/retailer Contempo Space is preparing to double the size of its contemporary furniture showroom in Passaic, it announced on its website Friday.
The announcementwas originally published at http://www.contempospace.com/contempo-space-blog/contempo-space-furniture-showroom-double-size/
While the date has not yet been revealed for the grand opening, readers are advised to expect the doors of the new space to be opening soon.
"We have been adding new furniture designs and finishes consistently for a couple years now," says Danielle Mancini of Contempo Space, "and we want to showcase as much of that as possible for our customers.
"The pier wall storage beds have been getting asked about often, as well as office furniture, so we have been bringing more of these into the new showroom. I shouldn't give away too much information before the grand opening is announced though, " says Mancini.
About Contempo Space:
Contempo Space has been specializing in custom case goods and home furnishings for 30 years, offering modern lines of bedroom furniture, living room furniture, office furniture and more. Design consultants and craftsmen work with customers to create the perfect piece for any space, hand-crafted to meet the customer's specific needs.
To learn more about Contempo Space, the one-of-a-kind company that still puts quality first and still designs and manufactures furniture locally in Passaic, NJ, USA:
Visit http://www.contempospace.com, call 888-266-1280 or come on down to the showroom at 220 Passaic Street, Passaic, NJ