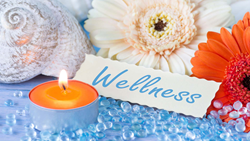 Perth Amboy, New Jersey (PRWEB) October 09, 2015
New Jersey Colonic, a holistic beauty and detox services provider, announced the launch of Mobile Airbrush Tanning services. The organic Eco certified airbrush tanning service will be available at both their facilities, in New York as well as New Jersey. Other than this, clients may choose to receive an organic spray tan in the comfort of their own homes, offices or hotels. The desired effects can be achieved in a matter of minutes, stated the center.
The airbrush products utilized by the center are available in five different shades to cater to all skin types and tones. It is also possible to custom mix tanning solutions in order to achieve the client's desired effect. Organic spray tan is said to be the safest and healthiest method, since it eliminates all chances of harmful UV radiation from the sun, which is known to be a common cause of skin cancer. The solutions offered by New Jersey Colonic are also oil free, alcohol free, fragrance free and hypoallergenic. They are considered safe for all skin types and do not cause the clogging of pores. The best part is that the client gets results within minutes, given that the spray is non-sticky and dries within seconds of application. The entire process can be completed within a few minutes.
The natural spray tan applied through a mobile airbrush by a trained and experienced Five Star Wellness therapist can cause an individual to look younger and slimmer, according to groups rating their photos before and after the treatment.The services offered by New Jersey Colonic are available in different packages and at competitive prices. A single session offering full body coverage for a single person costs $65, while a package for a party of two or more costs only $60 per person. Half body tanning, and face and neck coverage, which are available only at New Jersey Colonic, cost $30 and $15, respectively.
New Jersey Colonic was established with the aim to help clients achieve balance and harmony of their body, mind and spirit through personalized detox services, delivered in an attentive and caring manner. When the wellness center was launched, it offered colon health packages, designed to gently detoxify the body and improve overall health and wellness. Today, the center has diversified to offer a wide range of health and wellness treatments, the latest of which is the mobile air brush tanning service.
About New Jersey Colonic: Founded in 2001, in New Jersey, New Jersey Colonic has developed a reputation for using organic products and having a holistic approach towards health and beauty. It is best known for its Colon Hydrotherapy (Colonics) treatment, which provides safe and discreet detoxification. It also provides inch loss and detoxifying body wraps, Ionic Foot Detox, Infra-Red Sauna and Ear Candling services. All the therapists employed at the facilities run by New Jersey Colonic are I-ACT certified and are highly skilled.