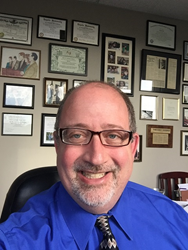 The food poisoning also extended to three additional events catered by Libertyville, and the Lake County Health Department, according to their own report, has conclusively linked this mass food poisoning to the food provided by the defendant.
Chicago, IL (PRWEB) October 22, 2015
The law firm of Newland & Newland LLP recently announced that it is representing Karl and Deborah Newyear in a lawsuit filed in the Circuit Court of the 19th Judicial Circuit, Lake County, IL (Case No. 15L716), stemming from a salmonella outbreak at a wedding on August 29, 2015.
According to court documents, around August 30, 2015, the Lake County Health Department became aware of a potential outbreak of salmonella linked to food manufactured by and provided by the defendant, Libertyville catering company, at a wedding it catered on August 29, of which the Newyear's attended, at the Kenosha Civil War Museum (there are no allegations against the museum). The ensuing "mass" food poisoning, according to court documents, resulted in at least 18 identified cases of salmonella and 45 suspected cases.
After the wedding, the court documents also stated that the plaintiffs both suffered severe gastrointestinal symptoms from the food they consumed, including fever, nausea, vomiting and stomach cramps. Their symptoms then progressed to chills, muscle aches, fatigue and headaches, for which they later visited the emergency room.
The lawsuit claims that the defendant is strictly liable to the plaintiffs for the harm proximately caused by its manufacture and distribution of an alleged unsafe and defective food product and, as a result of adulteration, was allegedly unfit for human consumption.
The attorney for the plaintiff, Gary Newland is an experienced lawyer that represents those injured by food poisoning and an American Society of Legal Advocates Top 100 Litigation Lawyers in the State of Illinois in 2015.
About Newland & Newland LLP
Newland & Newland LLP represents clients throughout Cook County, Lake County, Kane County, McHenry County, DuPage County and Will County in the practice areas of foreclosure defense, loan modifications, bankruptcy, personal injury and workers' compensation. The memberships of their attorneys include the Illinois State Bar Association, Northwest Suburban Bar Association, Lake County Bar Association, Chicago Bar Association, Illinois Trial Lawyers Association, the Association of Foreclosure Defense Attorneys and the National Association of Consumer Bankruptcy Attorneys. Newland & Newland LLP serves clients through multiple offices in Arlington Heights, Libertyville, Cary, and Chicago. For more information or to schedule a free consultation, please call (847) 549-0000.
About the NALA™
The NALA offers local business owners new online advertising & small business marketing tools, great business benefits, education and money-saving programs, as well as a charity program. For media inquiries, please call 805.650.6121, ext. 361.