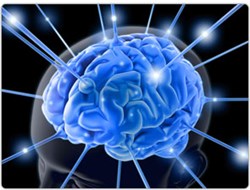 Traumas, both emotional and physical, can knock the brain out of balance. Brainwave optimization helps balance the brain which benefits the whole body.
Irving, TX (PRWEB) October 01, 2013
Over the last five years, brain health and improving brain function has gone mainstream. Advancements in brain research and computers have expanded the technology from those with critical injuries, to practical application for business professionals, performance enhancement and relief for symptoms such as physical or emotional trauma, PTSD, stress, anxiety, and addictions.
New Life Brain Center in Irving, TX opened its doors in 2008, when many businesses were closing for good, with a technology that was relatively unknown. Five years later, the company is thriving. New Life Brain Center offers a unique and innovative service called Brainwave Optimization®--a high-tech, non-invasive, non-pharmacological method for facilitating relaxation and self-calibration of brain activity.
"Traumas, both emotional and physical, can knock the brain out of balance," explains Jackie Gates, owner and manager of New Life Brain Center. "Our process helps the brain regain its balance, and since the brain is the control center for the entire body, the whole body benefits."
So who are some of the people who have been helped with Brainwave Optimization™?

Registered nurse finds relief from anxiety and PTSD type symptoms after years of stress caused by working in the emergency room of a high volume hospital.
High level executive gets relief from depression and insomnia after losing her job unexpectedly.
A professional athlete finds help after experiencing head injury.
Ten-year-old girl is excited to be able to recognize words easily after years of suffering with dyslexia.
Media professional is able to focus and achieve a higher level of performance.
Brainwave Optimization™ uses cutting-edge computer technology and customized software. This is not simple brain training exercises for memory or neurofeedback. This is a non-invasive, cutting-edge technology that provides an individually tailored protocol that brings balance and harmony to the brain.
The first step is a personal assessment which involves recording brainwaves using sensors on the scalp. This process detects the brain's energy and produces a map of the brain that shows exactly where and how the brainwaves are out of balance.
"People are astonished with the accuracy of their brain assessment," states Ms. Gates. "Just like a scientist reads the history of the weather from the growth rings of a tree trunk, the brain assessment can disclose emotional or physical trauma."
Individuals of all ages and with a wide range of issues have enjoyed the benefits of Brainwave Optimization™. New Life Brain Center provides results for professionals looking for peak performance enhancement for sports, decision making, job stress, creative thought or confidence. Other clients have discovered this technology to be helpful with a wide variety of challenges including learning disabilities, insomnia, depression, anxiety, PTSD and the lingering effects of traumatic brain injuries from accidents or sports activities. Gates credits her business's success to the powerful word-of-mouth advertising of satisfied clients.
"When we first opened our doors, almost no one had heard of Brainwave Optimization™. But, now, people are looking for the technology," says Gates. "When you see the transformation that comes from having a balanced brain, it's remarkable."
Gates' clients aren't the only one's talking about Brainwave Optimization™. People Magazine, USA Today, and O magazine have all touted its benefits. Professional athletes and Grammy award-winning musicians have offered unsolicited endorsements.
To celebrate New Life Brain Center's fifth anniversary and new office at the Studios in Los Colinos, New Life Brain Center is inviting clients to experience Brainwave Optimization™ with a Brainwave Assessment and Optimization Mini-Session package. A $350 value, this package will be offered for a limited time to new clients for just $99.
To schedule a Brainwave Assessment and Optimization Mini-Session, please call Jackie Gates at 817-589-2189. While their office is located in the Dallas-Fort Worth area, arrangements may be made for home visits throughout Texas, Oklahoma, Arkansas, Louisiana, and New Mexico.
To learn more and see testimonials visit: http://www.NewLifeBrainCenter.com.
Watch as NHL player Kurt Sauer discusses head injury and Brainwave Optimization™ at http://www.NewLifeBrainCenter.com.
****
New Life Brain Center provides neuro-technology powered by Brain State Technologies™, the leading systems for Brainwave Optimization with RTB™ (Real-Time Balancing). Jackie Gates is a certified Master Level IV Technologist. Worldwide, over 50,000 people have experienced this breakthrough technology that utilizes the latest in neuro-technology. This process is an effective, holistic, non-invasive and non-talk method of achieving greater brain balance and harmony. It is not intended to treat, cure, heal or diagnose any disease, mental illness or symptom. All information is private and confidential.