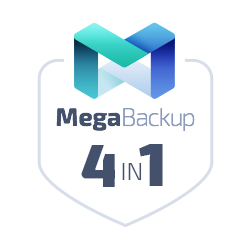 Now, MegaBackup is a powerful combination of an unlimited backup service with three additional features: file sharing, screenshot editing, file synchronizing
Bratislava, Slovakia (PRWEB) June 02, 2015
After successfully launching the first version of MegaBackup on April 15th, MegaBackup Corp. had been working on implementing a set of new features into their original cloud-based backup software.
According to the company's spokesperson, the pilot version of MegaBackup has achieved the goals of making the product secure and simple. Soon after the first launch, they have been getting numerous questions from the MegaBackup users on when the company was going to present additional features they talked about when the product first came out.
Today, MegaBackup Corp. claims they are the very first unlimited cloud-based service to have a file sharing, screenshot editing and file synchronization features implemented in one product.
" The new version of MegaBackup accumulates a wide range of capabilities which cloud platforms can offer. Now, MegaBackup is a powerful combination of an unlimited backup service with three additional features: file sharing, screenshot editing, file synchronizing, yet it still is absolutely intuitive and plain simple." Says Andrew Shvets, MegaBackup CMO.
As for the pricing policy, the new version of MegaBackup will come at the same price as the first version, according to Shvets.
When asked about MegaBackup's plans for the nearest future, MegaBackup Corp. mentioned that they plan to launch a special, time-limited sale in order to give an opportunity to try out and use a fully-functional MegaBackup to everyone, who values their data.
Find out MegaBackup's latest news on their Facebook, Google+ and megabackup.com