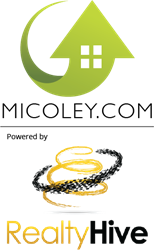 Green Bay, WI (PRWEB) August 26, 2016
Micoley.com - a significant force in the real estate community for more than 32 years, offering customized traditional, auction and event marketing programs to agents, brokers, corporate/commercial clients, and financial institutions - recently launched its new marketplace website powered by RealtyHive. A powerful marketing site and also a back end site for Real Estate professionals.
Today, Real Estate marketing seems to be a one size fits most approach, with most companies using very similar channels to market properties. From the outside, powered by RealtyHive looks to be a great enhancement for sellers wanting more than the normal and agents the ability to differentiate themselves in the marketplace as members.
The new site is as a bazaar for builders, real estate agents, sellers, and financial institutions that creates heightened awareness, activity and offers a new form of marketing those properties. After years of listening to clients' needs and desires, Micoley.com has taken another huge step toward their innovative way of selling real estate properties.
"We didn't just create a new website, we started by getting properties on our site and sold. Then we worked to create a new site that would enhance the sales and activity we currently created along with lots of great input and feedback from our customers," states Wade T. Micoley.
Owner and founder, Wade T. Micoley has more than 30 years of experience as a real estate broker along with a deep banking background. "We are very excited to reach this milestone," Mr. Micoley said. "We took an approach of looking at the market and what is being offered, then created a very unique niche for ourselves, and the response has been truly amazing. I would be the first to say this is only the beginning, and we have numerous enhancements already in the pipeline."
Micoley.com has already formed long-lasting relationships with small independent brokers, as well as larger firms, including Keller Williams and RE/MAX Broker owners, in addition to overseas contracts throughout Belize, Latin America, and the Caribbean.
"It's great that if you are in New York and are thinking about a place in Belize, we have access to some of the best deals available. It may not be the only site you look at, but you surely will want it to be on your list," Micoley said.
For more information and to check out the new website offering, visit the company's website at http://www.micoley.com.