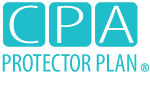 Tampa, FL (PRWEB) August 27, 2014
The most publicized change is the elimination of Covered Opinion Rules in §10.35, which required practitioners providing covered opinions to make certain disclosures in marketed opinions, limited scope opinions and other opinions. What this means is that a disclaimer under Circular 230 is no longer required. The IRS has, in fact, indicated that continued use of disclaimers that imply that they are required or pursuant to Circular 230 or related regulations would be misleading. Those practitioners who continue to include disclaimers that indicate they are required by Circular 230 or the IRS will receive cease-and-desist
letters.
The elimination of the disclaimer requirement was prompted in large part by widespread overuse, where the disclaimer would appear on all written correspondence regardless of whether it was a covered opinion. Although the new regulations do not prohibit the use of general disclaimers that do not reference Circular 230 or IRS regulations, it may be beneficial for firms to provide tailored disclosures based on the particular facts and circumstances of an engagement rather than a generalized broad disclaimer automatically attached to every correspondence without regard to whether the correspondence provides advice. A customized approach is also in keeping with the new standard governing written advice and can incorporate appropriate limitations based on factors such as the scope of engagement, the information available and the actual opinion provided.
That does not mean, however, that the use of all disclaimers should be discontinued. Firms should continue to use a "Confidentiality" disclosure to provide protection in the event of an inadvertent breach of confidential communications.
CPA Protector Plan has collaborated with Wilson Elser, Moskowitz, Edelman & Dicker LLP, a leading law firm specializing in the representation of CPAs, to bring a variety of risk control information to our insureds; helplines, case studies, live seminars, and of course sample engagement letters as well as engagement letter review and industry news. Thomas R. Manisero, Esq., of Wilson Elser, Moskowitz, Edelman & Dicker LLP has written an article about the current change in the regulations.
The CPA Protector Plan is a specialty insurance program offering comprehensive professional liability insurance solutions and risk management services to CPA's and their firms nationwide. Coverage is provided on a claims-made basis and designed to meet the needs of firms offering either traditional accounting services or multi-dimensional professional services.
CPA Protector Plan is administered by B&B Protector Plans, Inc.
B&B Protector Plans, Inc. is a wholly-owned subsidiary of Brown & Brown, Inc. and part of Brown & Brown's Professional Programs Division. Brown & Brown's Professional Programs is a national administrator of property and casualty insurance solutions for professionals. Its reputation for innovation and client service is based on a 40 year history of meeting the complex needs of professionals including CPA's and lawyers, as well as those in allied healthcare including dentists, physicians and optometrists; protecting their practices from the risk of financial loss.