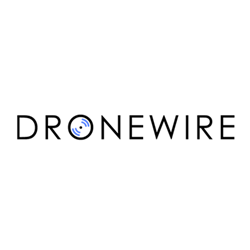 We envision an authority website covering every aspect of this exciting market, and we've spent thousands of hours this year preparing to meet that goal
Prince William County, VA (PRWEB) September 17, 2015
A Virginia-based startup, DroneWire, will begin reporting on the commercial and hobbyist drone market starting in October. The digital publication will offer comprehensive, daily coverage of UAV news and events that are important to business insiders, commercial operators, and serious enthusiasts.
Created and developed by technology veteran Bradley Caricofe, DroneWire plans to provide an array of valuable resources for businesses and individuals entering this explosive-growth industry. "We've been developing our business plan since January, and the website has been under construction for the past five months. We hope to provide one of the most extensive resources available for anyone seeking news or information related to this emerging industry," said Caricofe.
The company has developed a proprietary content aggregation system that scours over 1,000 top news sources daily, and indexes hundreds of new drone articles and videos. A team of experienced editors review all accumulated data throughout the day, and distribute the most relevant and useful items to DroneWire's followers.
In addition to providing a searchable archive featuring thousands of vetted drone news items, DroneWire's staff will complement their offerings with original articles, interviews, case studies, and product reviews. "We envision an authority website covering every aspect of this exciting market, and we've spent thousands of hours this year preparing to meet that goal," said Caricofe.
About DroneWire
DroneWire is a comprehensive online resource for the emerging commercial and enthusiast small Unmanned Aerial Systems (sUAS) industry. They are a leading digital publisher of UAV news, insight, and opinion. For more information, call 703-490-5595, or visit http://dronewire.com. Follow DroneWire on Facebook at http://fb.com/dronewire or on Twitter @thedronewire.