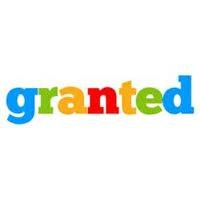 Granted.com has been a catalyst in enabling employers recruit several homeless veterans and ex-servicemen.
Pasadena, CA (PRWEB) August 03, 2013
Interestingly, the recruitment scenario in the U.S. has panned out well for the people lately. It looks like a merrier picture to savor! 2013 has unfolded with a promising message for all those who aspire to have their dream jobs. Granted.com in particular has reflected a positive semblance, by serving as a classic platform for many job seekers and employers at large.
To cite with statistics, Granted.com has numerous job openings in various verticals and segments. At the outset, the medical field underscores the status with over 4000 jobs on Granted.com alone, in the past few days. This situation has definitely proven to be an upbeat, assuring a healthy atmosphere. Furthermore, accounts related jobs emulate the sequence; at Granted.com, over 188,000 job openings are on the anvil, waiting to be taken up by skilled and qualified professionals. Also, healthcare, engineering, retail and a host of other sectors have sent out comforting signals in the last fortnight.
But above all, the massive metamorphosis in the veteran jobs & employment sector was the talk of the sphere, which was almost lost in oblivion over the years. The upside took place due to the announcement of U.S. Department of labor, offering to award veterans, ex-servicemen and women that are homeless and in despair conditions. In the context, a benign role was played by Granted.com, by congregating countless veteran job seekers and employers on their website.
At the foreground, Granted.com has emerged as a colossal source for employers in their endeavor to hire veterans. And this has taken place ever since the U.S. Department of Labor declared its intents to award close to $29 million in the form of grants. In the wake of increasing maladies and plight of the homeless veterans, myriad employers have started swarming onto Granted.com, in order to hire them and offer accommodations. The latest news is that over 35,000 job openings have been listed on Granted.com in the past 15 days; all for veterans.
Towering unemployment problems looming large as a serious concern, it is believed that the fund will be a monumental help; it has been announced with an objective to train and place over 14000 veterans. As a result to it, several employers focus on hiring women and military servicemen, and Granted.com has been, seemly, a chosen vantage space by them.
U.S. Department of Labor's Veteran's Employment and Training Service has clearly stated its intentions of helping the veterans, and enabling them to be self reliant and independent, through this initiative. The nucleus of the purpose is to give them an opportunity to lead a life of dignity. Previously, an integral part of the Homeless Veterans Reintegration Program, the grants are anticipated to reach over 14,000 veterans on a national scale. According to Veterans employment data, the figures on Bureau of Labor Statistics show consistent employments of women and veterans in the U.S.
The severe cut-off between ex-servicemen and employers has remained unabated over the years. There's a lot in their arsenal to offer in the forms of experience and skills, which, ironically, haven't been capitalized largely, for organizational wellness and benefits. All of this and more have led to the scene of disparity and discrimination as a whole, leaving them homeless.
Realizing it is better late than never, numerous organizations are aiming at hiring veterans, women and ex-servicemen in their organizations. Granted.com has been the chosen mode for all to converge, access and recruit people.
In totality, the job employment scenario has unfurled newer dimensions for all employers and jobseekers as a whole. And it is clearly evident on Granted.com that there are soaring opportunities for all those out there looking for their right fit.
About Granted
Granted.com is a job search site based in Pasadena, CA. It is a part of the Employment Research Institute and is owned by A. Harrison Barnes.