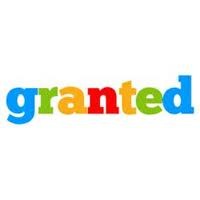 The booming growth of the energy sector can be reflected in current employment trends on job site Granted.com.
Pasadena, CA (PRWEB) August 09, 2013
In what has been a lukewarm jobs market, oil drilling has pushed down unemployment rates to record lows in states where shale deposits have been found. With a recent EIA study predicting world energy consumption to increase by 56% by 2040, the energy sector could be one of the key engines of job growth in a struggling jobs recovery. A large number of oil industry employers are currently listing openings on Granted.com, due to pent-up demand and lack of qualified workers.
According to a recent study by the U.S. Energy Information Administration (EIA), world energy consumption is expected to grow 56 percent from 2010 to 2040, with more than half of that growth coming from China and India. Renewable energy and nuclear energy continue to be the world's biggest energy sources, though countries continue to be heavily dependent on fossil fuels. Nearly 80 percent of total energy usage worldwide and in the U.S. comes from fossil fuels. One of the most promising fossil fuel sources, according to the report, will be oil shale reserves.
As the U.S. seeks alternative energy sources, many of the companies spearheading production and research are also reviving the jobs market. According to the EIA report, the U.S. is ranked second for its estimated 58 billion barrels in recoverable shale oil, behind only Russia. Natural gas has risen to the forefront in the energy industry, bringing thousands of jobs to the communities where oil companies set up shop. For instance, employment is at record highs in North Dakota, in sharp contrast to high unemployment levels elsewhere in the country. Energy companies have moved in quickly to states like Montana, Texas, and Colorado to capitalize on the growing shale markets. Their arrival often means new jobs opportunities and economic activity for the surrounding boom towns.
The booming growth of the energy sector can be reflected in current employment trends on job site Granted.com. Over 38,000 openings were found in the oil and gas sector, primarily concentrated in blue collar work, engineering, and IT. Much of the shale extraction work is centered on a technique called fracturing, but the availability of workers and engineers who can operate complicated, highly technical machines is sparse. With billions of barrels left to be extracted and plenty of money at stake, many energy companies are competing head to head to recover the oil before someone else reaches it first. The biggest beneficiary of this has been job seekers in these oil production states, though a lack of trained and qualified workers could slow activity in the future.
About Granted
Granted.com is a job search site based in Pasadena, CA. It is a part of the Employment Research Institute and owned by A. Harrison Barnes.