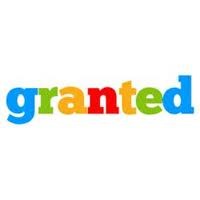 For a labor group that has been deeply impacted by the recession, job growth is on the upswing for young people.
Pasadena, CA (PRWEB) August 21, 2013
Youth employment rose 2.1 million from April to July 2013, according to a Bureau of Labor Statistics report released Tuesday. For a labor group that has been deeply impacted by the recession, the report indicated that job growth is on the upswing. Entry-level hiring on Granted.com reflected the increase in opportunities for young people.
Between April and July 2013, youth employment increased 2.1 million, based on recently released Bureau of Labor Statistics figures. The increase brought the total number of employed youth to 19.7 million, or about 50.7 percent. The labor force traditionally swells between May and August, as teenage or college students seek out summer jobs or recent graduates seek out permanent work.
The BLS findings signaled a letup in an economy where young people have been particularly affected. With the economic future still uncertain, many older workers are staying in their jobs far longer than normal. Long-term unemployed workers who are unable to find work are settling for lower-paying entry-level positions that would normally go to younger people. When both an experienced older worker and a young person are vying for the same position, hiring companies will usually go with the former. While employers have been the obvious beneficiaries in these types of situations, these entry-level positions have traditionally been a crucial starting point for young people entering the work force. Internships have grown competitive, with young workers seeking out other opportunities to gain experience, even if that experience is unpaid or for a small stipend.
With many college grads facing tens of thousands of dollars in student loans, the urgency to find a job can feel especially pressing. Job sites like Granted.com, which aggregate job openings from the Internet, can help ease the job search process by centralizing all available positions in one place. At the time that this release was written, the site listed nearly 107,000 entry-level openings in a variety of industries, including retail, accounting, engineering, marketing, and financial services. There were also approximately 24,000 internships available, which can also be a way for young people to get their foot in the door and gain experience in a new field. While some internships offer a stipend, many internships are not paid, though the networking connections and experience gained can be viewed as just as valuable.
The recent Bureau of Labor findings indicate that the labor market is improving for young people. While college students in recent years havegraduated into especially difficult labor markets, this year's graduating class had greater job prospects than previous years.
About Granted
Granted.com is a job search site based in Pasadena, CA. It is a part of the Employment Research Institute and owned by A. Harrison Barnes.