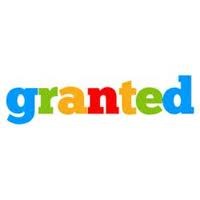 On Granted.com, strong home sales have continued to drive job growth in construction and real estate.
Pasadena, CA (PRWEB) August 28, 2013
July's home sales climbed sharply in a 6.5 percent leap, putting to rest fears that rising home prices and mortgage rates would put a damper in the housing recovery. A strong housing market has continued to drive employment demand in construction and real estate on Granted.com.
The National Association of Realtors (NAR) released its July home sales numbers, and despite many experts watching for signs of a slowdown, summer sales continued to be strong. U.S. home sales rose 6.5 percent in July, with 5.39 million homes sold. Despite mortgage rates climbing to their highest numbers in two years, rising rates and home prices have not yet negatively impacted home sales. In fact, for many home buyers, rising rates have been an incentive to purchase now before rates rise even further. At the same time, the NAR predictedthat home purchases may start to decline once mortgage rates hit their pre-recession numbers (about 6 percent). At the same time, the organization contended that an improving jobs market could counteract some of the affordability issues that potential home buyers face.
On Granted.com, strong home sales have continued to drive job growth in construction and real estate. At the time that this release was written, Granted advertised nearly 86,000 jobs in construction. Most of the jobs were concentrated in Texas, California, and New York, where the nation's hottest markets have been on a building frenzy. Granted also listed approximately 43,000 real estate openings. The demand here was more mixed, ranging from paralegal and real estate finance law, to sales, property managers, and brokers.
These job trends are expected to keep up for now, with some experts even contending that current construction and real estate activity is below capacity. Inventory is picking up to meet demand, which is driving up home prices, but also creating plenty of jobs in the housing sector. At the same time, construction and home sales could pull back once the Federal Reserve unrolls its plans to pull back on stimulus measures.
About Granted
Granted.com is a job search site based in Pasadena, CA. It is a part of the Employment Research Institute and owned by A. Harrison Barnes.