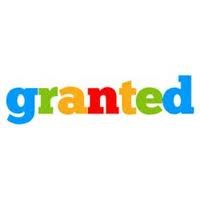 Current hiring trends on job site Granted.com reflected the demand for workers with strong language skills.
Pasadena, CA (PRWEB) September 05, 2013
A recent study comparing job trends from 2002 to 2012 cites interpretation and translation work as one of the fastest growing occupations in the U.S. The country's increasing ethnic diversity has created demand for workers with multilingual skills and was reflected in hiring trends on Granted.com.
A recent USA Today report listed interpretation and translation-related employment as the fourth fastest growing industry in the country. Interpreters typically deal with oral communication while translators work with written text. From 2002 to 2012, employment grew 171 percent, with 31,720 jobs added in that ten-year span. This trend is the result of both demographic shifts and overseas business expansion. The Spanish-speaking population in the U.S. continues to grow, particularly in border states like California, Texas, and Arizona. This has created a need on the most basic state and municipal level for interpretation services at schools and government offices. On the business side, large-scale international companies who deal with partners and clients in countries worldwide need to communicate in multiple languages to facilitate business transactions. Both trends combined have created a surge in demand for both interpreters and translators.
While the industry is a rapidly expanding one, compensation continues to be wide-ranging, depending on the individual's experience and skills set. According to the USA Today data, the top 10 percent of translators made an average of $91,800 a year, while the bottom tenth made less than $23,570. Strong education or certification credentials can help give entry-level interpreters a leg up over the competition. The difficulty is that many clients cannot differentiate between qualifications of interpreters and will often simply hire the cheapest contractor, regardless of how credentialed or qualified that person may be.
Current hiring trends on job site Granted.com reflected the demand for workers with strong language skills. At the time that this release was written, more than 10,000 translation openings and nearly 26,000 interpretation openings were listed. California had the greatest demand for translation work, followed by New York, Texas, and Florida. Many of the positions were for project coordination, as companies seek workers with the language abilities to manage multilingual teams.
About Granted
Granted.com is a job search site based in Pasadena, CA. It is a part of the Employment Research Institute and owned by A. Harrison Barnes.