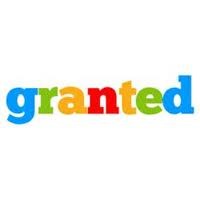 Retail employment got a huge boost as parents and students hit the stores for back-to-school shopping.
Pasadena, CA (PRWEB) September 12, 2013
The Retail sector added 44,000 new jobs in August, as per the Bureau of Labor Statistics (BLS). The spur in retail jobs was helped by strong back-to-school sales. The trend was also reflected on Granted.com.
Although the latest jobs report by the BLS indicated moderate employment growth, there were several bright spots in the August employment figures. U.S. retailers added 44,000 jobs adding to 393,000 retail jobs created over the last year. Vacationing families contributed to strong sales, and the retail sector got a huge boost as parents and students hit the stores for back-to-school shopping. Retailers usually have their strongest sales between September and December, as this period provides plenty of holiday festivities to shop for.
A sector by sector breakdown shows that retail growth was concentrated among clothing retailers, which added 14,000 jobs; food and beverage retailers, which added 12,000 opportunities; general merchandise retailers, which added 9,000 new openings, and electronics and appliance stores, which added 4,000 jobs.
The uptick in retail sales indicates an overall improved economy. Often, discretionary spending on new clothes, expensive electronics and visits to restaurants are avoided or minimized when household income is tight. Families are more likely to make do with hand-me-downs or older computers when they are already living paycheck-to-paycheck or barely able to cover their necessities. Last month's growth in retail sales has been enough to warrant hiring by employers. This is a positive sign that many American households are not only recovering from the recent recession, but feeling confident enough to make purchases outside of their everyday essentials.
At the time that this release was written, Granted.com listed nearly half a million retail sector jobs, mirroring the growth represented in the BLS report. This is an astoundingly high number given the retail sector's inconsistent hiring over the last few years. Majority of the jobs were for sales associate positions, but there was also a healthy mix of manager-level positions for those with more experience.
The retail industry often garners a reputation for being a source of entry-level, part-time, and seasonal work, but not necessarily long-term job growth. Yet, opportunities exist for high-level, viable careers for employees who stick with it in the long term and are willing to work hard. Famous CEOs like Brian Dunn of Best Buy and Anne Mulcahyof Xerox Corporation started off in retail or sales positions and worked their way to the top. If last month's solid job numbers are an indicator, the retail sector is becoming a great source of job opportunities.
About Granted
Granted.com is a job search site based in Pasadena, CA. It is a part of the Employment Research Institute and owned by A. Harrison Barnes.