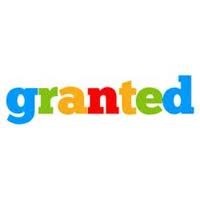 Despite economic upheavals, the job market has largely been resilient. - A. Harrison Barnes, CEO of Granted
Pasadena, CA (PRWEB) October 04, 2013
Experts are still concerned with regard to the creation of jobs given the fiscal austerity, but data from Automatic Data Processing Inc. (ADP) narrates a different story. Latest ADP National Employment Report shows that private sector jobs have grown rapidly in September with small businesses adding 74,000 jobs, large businesses adding 64,000 opportunities, medium businesses adding 28,000 chances, service providers adding 147,000 positions and goods producers adding 19,000 employment possibilities in the country. A preview of the increase in jobs can be observed on Granted.com, a jobsite that consolidates millions of U.S. and international jobs on one platform.
A location-wise search on the jobsite shows that employment opportunities in the U.S. have spurred largely in places like Schaumburg (2009) and Chicago (26933) in Illinois; Washington (18028) in District of Columbia; Austin (13957), Dallas (18896), Houston (34579) and many other cities in Texas; Seattle (14485) and Bellevue (2938) in Washington; Pittsburgh (8507) in Pennsylvania; Cleveland (7339) and Columbus (9469) in Ohio and more.
As per the ADP report, construction, trade/transportation/utilities, and professional and business services sectors witnessed the highest job growth in September. While construction payroll jobs were up by 16,000, about 54,000 jobs were added in the trade/transportation/utilities sector and 27,000 new employment openings were created in the professional/business services sector. A surge in jobs in these sectors is also reflected on the Granted website.
Analyzing the job market trends, Chief Economist of Moody's Analytics, Mark Zandi comments, "Job creation continues to be consistent with a slowly declining unemployment rate." This is encouraging news, even though Economists polled by MarketWatch had expected a September gain of 180,000 jobs in comparison to the originally estimated increase of 176,000 in August. A. Harrison Barnes, Chief Executive Officer of Granted says, "Despite economic upheavals, the job market has largely been resilient. The labor market has progressed steadily and job growth is picking up pace."
In light of news reports claiming that the job situation in America is dreary, researchers at Granted say the employment scenario in America is not all that bad. In fact, they say, "there have been noticeable employment gains for three years and the jobs created include both private and government jobs." Visit http://www.granted.com/browsejobs.html to browse through several opportunities in America and categorically search employment opportunities conducting a Title, Company or State-wise search.
About Granted
Granted.com is a job search site based in Pasadena, CA. It is a part of the Employment Research Institute and owned by A. Harrison Barnes.