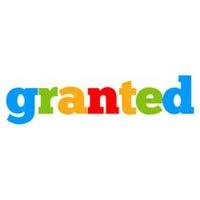 Nonfarm jobs are on the rise in almost every industry.- Harrison Barnes, CEO of Granted
Pasadena, CA (PRWEB) October 11, 2013
According to Automatic Data Processing, Inc.'s (ADP) Regional Employment Report, Florida, Texas, Washington State, and the Carolinas are among the U.S. states with the largest number of jobs and job growth in September, with the South Atlantic region generating the largest number of new private-sector jobs in September. This latest economic news release indicates that the overall economy added 166,000 jobs with increases seen in the Manufacturing, Professional and Business Services, Trade, Transportation, and Utilities industries.
The employment increases are noted within these key states: California added 16,580 jobs, Texas added 22,330 jobs, Florida added 16,640 jobs, New Jersey added 4,130 jobs, New York added 7,660 jobs, and Illinois added 8,540. According to these recent findings, the job market is favoring those in the service sector in the West South Central and South Atlantic region.
According to Harrison Barnes, Chief Executive Officer at Granted.com, a job-aggregation and recruiting site that features global job opportunities, said that they are seeing similar hiring trends at Granted. "Nonfarm jobs are on the rise in almost every industry," he said. "We are seeing increases from employers who are seeking skilled and experienced job seekers across the spectrum of industries and sectors. The highlights of the report reflect what we are seeing on Granted—job opportunities."
A recent job search on the Granted site mirrors the ADP Employment Report: Jobs available in Washington State (18,450), California (264,753), Texas (207,699), Florida (126,251), North Carolina (75,530), and South Carolina (35,680). "This information indicates that the nonfarm job industry will continue to see increases through the end of this year," said Barnes.
About Granted:
Granted.com is a job search site based in Pasadena, CA. It is a part of the Employment Research Institute and owned by A. Harrison Barnes.