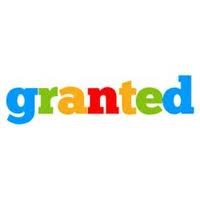 The leading economic indicators like increases in housing starts are a continued sign of growth in the economy and job market, especially construction.- Harrison Barnes, CEO at Granted.com
Pasadena, CA (PRWEB) October 31, 2013
Construction jobs are turning the corner, with an increase seen in construction activity and housing starts, especially in California, Texas and Florida. According to the article appearing at Mydesert.com, construction jobs are increasing throughout the Coachella Valley, a large community 150 miles East of Los Angeles, Calif., where they are seeing construction jobs increase by 3,600 from July to August. Moreover, construction activity increased by 16,000 jobs in the month of September, according to the ADP National Employment Report.
Consistent with the Mydesert.com article, ADP's Regional Employment Report indicates that gains are strongest in private sector employment in Florida, Texas, Washington State and the Carolinas. The largest increase in these states is in the service-providing sector, specifically in Trade, Transportation, and Utilities. This region is experiencing notable growth with many job opportunities that are putting a dent in the unemployment numbers. Prior to the recession, the construction industry had seen a contraction, leaving thousands unemployed.
Market research conducted by Granted.com is consistent with ADP's Regional Employment Report's data. Most of the new construction jobs have been added in states like Florida, California, Ohio and Texas. With more than 40,000 construction jobs on the site, the following categories are leading the way in growth: Project Management (6,495), Operations (1,890), Environmental (1,600), Estimator (1,800), Planning (955), Military (1,000), Contract Management (735), Environmental Safety (890), Accounting (1,300), and Administration (1,300). The following states report construction job opportunities consistent with the data: California (292,500), Florida (136,770), and Texas (219,250).
Some higher-paying industries added jobs at a healthy pace as indicated by the financial article appearing on Yahoo News which indicated in the September jobs report that construction companies added 20,000, transportation and warehousing gained 23,400 jobs, and governments added 22,000 jobs. "These leading economic indicators are a continued sign of growth in the economy and job market," said Barnes. "This improvement is not surprising, as there are hundreds of thousands of construction opportunities across the span of industries on Granted.com."
About Granted
Granted.com is a job search site based in Pasadena, CA. It is a part of the Employment Research Institute and owned by A. Harrison Barnes.