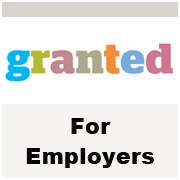 Following the recent US economic shutdown, there has been a decent rise in the job market in most states, and Granted.com is committed to aggregate them at one single location.
Pasadena, CA (PRWEB) December 03, 2013
There are 11.3 million unemployed people in America, as per the Employment Situation Report released on 8 November by the Bureau of Labor Statistics. Despite the presence of a large number of job seekers, employers are increasingly finding it difficult to reach the right candidates to meet their requirements and fill their job openings. This can be due to two reasons. Primarily there is a shortage of the experienced and skilled manpower, and sometimes the job openings posted on job recruitment boards are not regularly viewed by the job seekers because of minimal reach and lack of awareness to optimize the web medium to gather the talent pool.
Granted.com is the largest consolidated resume database of thousands of job seekers, struggling to find suitable job openings and get placed in organizations of repute, wherein they can grow and prosper. The website assists the employers and recruiting firms to find the most suitable candidates to fill in their job vacancies, by instantly distributing their active openings on 30+ job boards across the web. Utilizing this vast network of job boards ensures that job postings are viewed by a large number of candidates.
Recruitment firms and employers post approximately 3.9 million job vacancies through different channels. This helps employers find the right talent easily. Granted.com ensures that the job postings never go unnoticed and that proper execution practices to circulate the openings are implemented to capture the relevant traffic.
Granted.com expands your search boundaries across the US and minimizes geographical barriers that exist when searching for candidates through other mediums. The services from Granted.com are offered at the most competitive pricing, and you can be assured of a quick turnaround time on job postings. The website is the most preferred job search destination for professionals across all industries, as it creates and distributes useful, relevant, informative and valuable content. Thereby, it engages a clearly defined target audience that employers are actually looking forward to hire.
Granted.com facilitates employers with a quick, easy and searchable interface, wherein they can search and 'hand pick' suitable candidates to fill in their job openings. The site draws a wide audience of experienced and talented job seekers through interesting reads, career tips and dispersion of the latest industry information. In addition, employers can help out their recruitment process by using "live" Granted.com's customer support service.
"After the recent US economic shutdown, there has been a decent rise in the job market in most states, and Granted.com is committed to aggregate them at one location," says Harrison Barnes, Chief Executive Officer at Granted.com. With a user-friendly platform and easy to organize content optimized for the web, the website simplifies talent search for employers to evaluate notes from multiple users, rank and track candidates across location. This makes recruitment quick, uncomplicated and distinguishes your posting from rest of the competitors on a serious talent hunt.
About Granted:
Granted.com is a premier job search site with the largest jobseeker database in the United States. It is an affiliate of the Employment Research Institute, the largest group of career related companies worldwide. Helming the operations of the website is Harrison Barnes, CEO of Granted.com. It has the most comprehensive database of job seekers and employers across all industry verticals. The site is aimed at connecting professional job seekers to the right organizations in order to uplift their careers. You can maximize reach in the talent pool by posting jobs at one single location. For more details visit: http://www.granted.com