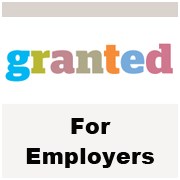 The U.S. economy is rising with a steady pace and employers are striving to keep the costs low while filing their top management job openings.
Pasadena, CA (PRWEB) December 17, 2013
According to recent data provided by the Bureau of Labor Statistics, the U.S. financial and insurance industry experienced a significant low unemployment rate of 3.8% in November. The U.S. financial market, according to the BLS, includes firms involved in money transactions, like banks, investment firms, and pension programs. The market has seen a considerable fall in the unemployment rate since January 2009, when it was 7.1%.
In addition, displaying an upswing in the U.S. job market, the BLS report shows a decline in the number of unemployed persons, at 10.9 million, and the unemployment rate, at 7.0 percent, during the month of November. Furthermore, a decrease in layoffs by 377,000 and less-than-expected number of new claims for jobless benefits clearly indicates that the U.S. economy gained a good momentum although it faced October's government shutdown that wobbled confidence among customers and business owners.
These economic gains have supported the employment growth in various sectors, including finance and insurance, and it is well captured on the Granted.com website. A categorized search on the job-opening research institution's website discloses a significant number of 100k jobs in both finance and insurance sectors. The portal incorporates a wide range of features to ensure that employers and recruiters can easily post their job openings.
Owing to the recent stability in the economy, employers are now willing to shell out higher payrolls to the experienced and qualified candidates who fit the role, and have a positive impact on the company's growth. Granted.com serves as one such tool that enables you to hire those qualified candidates and fill your top management job openings. The premier job search site is regularly visited by high-end management professionals such as CEOs, Managers, VPs, etc. looking for 100K job openings. When you post your 100K job openings on Granted.com, you directly reach out to a vast audience of executives, senior managers and board-level directors in all sectors across the United States.
"The U.S. economy is rising with a steady pace, and employers are striving to keep the cost low while filling their top management job openings. Granted.com helps these employers and recruitment firms reach a larger relevant audience without spending extra time or money," says Harrison Barnes, Chief Executive Officer at Granted.com. The portal provides a comprehensive range of features to employers and recruiters who want to post their 100K jobs. Visit and browse for only 100K jobs that will help qualified candidates view opportunities in other employment sectors as well.
About Granted:
Granted.com is a premier job search site with the largest jobseeker database in the United States. It is an affiliate of the Employment Research Institute, the largest group of career related companies worldwide. Heading the operations of the website is Harrison Barnes, CEO of Granted.com. It has the most comprehensive database of job seekers and employers across all industries. The site is aimed at connecting professional job seekers to the right organizations in order to boost their careers. You can maximize your reach in the talent pool by posting jobs at one single location. For more details, visit: http://www.granted.com.