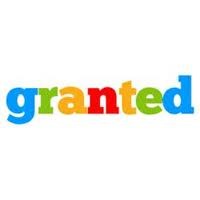 Many economists expect this job growth to continue into 2014, which signals that the U.S. economy is strengthening, – Harrison Barnes, CEO, Granted.
Pasadena, CA (PRWEB) January 08, 2014
Nationwide, hiring has been robust for the past three months. According to a statement given by Erica L. Groshen, Commissioner of Bureau of Labor Statistics, monthly job gains averaged 193,000 over this period. The best pick up in employment was noted in November. Total nonfarm payroll employment rose by 203,000 according to the Employment Situation Report – November 2013 released by the Bureau of Labor Statistics. A huge percentage of this job gain is reflected on Granted. The latest job search on the website shows that there are more than 4,384,800 active openings awaiting job seekers.
According to Harrison Barnes, Chief Executive Officer of Granted, "America lost 8.7 million jobs as a consequence of the financial crisis and gained 7.4 million of these back through August to November. Many economists expect this job growth to continue into 2014, which signals that the U.S. economy is strengthening."
On the whole hiring has been broad based. There are big gains for sectors paying low wages as well as for those offering high salaries. For those about the quality of job additions that will take place in the future, the news report – "2014 may be the year the job market sees real improvement" – published on December 30, on the CNBC website, explains that there will be an increase in better-quality and higher-paying jobs.
In line with the BLS report, Granted reports a surge in vacancies in healthcare (674,308 active jobs), construction (109,358 active jobs), transportation (290,456 active jobs), hospitality (234,742 active jobs), retail trade (11,450 new jobs) and manufacturing (195,588 active jobs). Besides this, the job aggregation site also provides a preview of increasing attorney jobs (96,677 active openings), business consultant jobs (61,360 new vacancies), advertising management jobs (40,302 active openings) and marketing manager jobs (14,027 new jobs). Job seekers can visit http://www.granted.com/browsejobs.html to conduct a categorical search given their qualifications, experience and skill sets.
Since its inception 2012, Granted has proven to be an excellent job search tool for job seekers. The site has such functionalities that enable it to comb through several recruiter and employer sites and bring each and every job opening in the U.S. to one platform. Within a few clicks job seekers can conduct a hassle-free job search at no cost. In addition to this, the gamut of intelligent reads and tips and job associated services Granted provides have won the confidence of a large number of people who consider it the best career service ever. In recent times, Granted.com has become a top ranked job site because its dedicated team is passionate about matching the best skill sets with the right opportunities in the job market ensuring that the entire job search and application process is an extremely simple activity. The web page http://www.granted.com/gjfaq.php offers additional information on how Granted helps people looking for a dream job.
About Granted:
Granted.com is a premier job search site with the largest jobseeker database in the United States. It is an affiliate of the Employment Research Institute, the largest group of career related companies worldwide. Heading the operations of the website is Harrison Barnes, CEO of Granted.com. It has the most comprehensive database of job seekers and employers across all industries. The site is aimed at connecting professional job seekers to the right organizations in order to boost their careers. You can maximize your reach in the talent pool by posting jobs at one location. For more details, visit: http://www.granted.com.