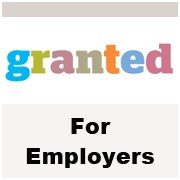 Recruiting passively does not work anymore. Being more proactive is essential to finding the most deserving candidate for a job opportunity.
Pasadena, CA (PRWEB) January 23, 2014
Findings reported in the article "Millions of Jobs Remain Unfilled," released by the KTRH website, indicate that there are about 4 million job vacancies nationwide. About 3,800,000 of these reflect on the Granted job search engine alone. A categorical search by title reveals that there are 92,302 new construction jobs, 144,001 active consulting jobs, 125,351 entry level opportunities and 134,317 legal job vacancies in the country. Visiting http://www.granted.com/browsejobs.html can give a fair idea about the job growth in other industries as well.
For employers the key to reaching out to the right candidates is to redefine their recruiting strategy. Harrison Barnes, CEO, Granted.com insists that recruiting passively does not work anymore. "Employers posting jobs on their company websites alone are missing out on a large talent pool that doesn't necessarily visit their web pages," he says. Being more proactive is essential to finding the most deserving candidate for a job opportunity. In this case Granted.com assists employers to actively recruit candidates using many different ways to connect with and engage potential employees.
Granted, affiliated to the Employment Research Institute – the largest group of career related companies worldwide, does not charge any fee for posting job data feeds from employer sites on its job site. Provisions to add screening questions to filter out unqualified candidates vis-à-vis qualified candidates really helps employers reach truly competent candidates. This works to the benefit of hiring authorities looking for specific skills. In addition to this, employer jobs are featured in job alert emails sent to member job seekers. This gives them heightened publicity and helps them reach most relevant job seekers. And, if this was not all, every job posted on Granted is posted on 30+ top ranked job boards across the web.
If the above vacancies as reported are filled up, the unemployment rate could drop considerably. Despite a number of active jobs present in America, latest statistics reported in the Employment Situation Summary published by the Bureau of Labor Statistics establishes that 10.4 million Americans are jobless. According to Barnes, "This is chiefly because employers' needs are not being well-matched with appropriate skills." Heidi Shierholz, Economist at the Economic Policy Institute claims, "Right now there are nearly three unemployed workers for every job opening," yet job seekers continue considering the job market as bad and employers aren't able to find the right fit for their active job positions. As a result, recruiting has become a less intensely conducted activity.
Granted also makes it easy to keep track of the prospective employee resumes through its 'easy-to-use interface.' The user-friendly platform makes it easy for members of a hiring team to keep track of applicants, rate them and compare notes before making any engagement. If employers get stuck at any point during their hiring process, or need advice on redefining their online recruitment strategy, they can contact live customer support by phone, live chat, or email. To know more about how Granted makes it easy and cost-effective for employers to find the best talent, log on to: http://www.granted.com/employers/lcjobpostingmain.php.
About Granted:
Granted.com is a premier job search site with the largest jobseeker database in the United States. It is an affiliate of the Employment Research Institute, the largest group of career related companies worldwide. Helming the operations of the website is Harrison Barnes, CEO of Granted.com. It has the most comprehensive database of job seekers and employers across all industry verticals. The site is aimed at connecting professional job seekers to the right organizations in order to uplift their careers. You can maximize reach in the talent pool by posting jobs at one single location. For more details visit: http://www.granted.com.