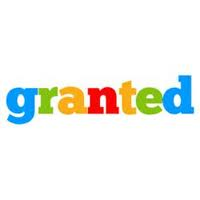 Hiring will no longer be as depressing as it was in December 2013, but employers will remain cautious with their recruitment plans.
Pasadena, CA (PRWEB) February 22, 2014
Hiring has once again improved and the trend will continue through the year with a number of jobs being posted in the finance and healthcare sectors. Harrison Barnes, Chief Executive Officer of Granted, predicts that there will be a great demand for mid-level professionals as companies will want to hire competent staff, but at a lower pay. Hiring will no longer be as depressing as it was in December 2013, but employers will remain cautious with their recruitment plans at least in the first quarter of this year. Consequently, there will be a surge in 100K opportunities in almost every sector. A growth in 100K jobs has already been spotted on Granted, a powerful job aggregation site that gives job seekers access to millions of jobs at one location. Job search data from the site is showing a definite rise in 100K jobs for the finance and healthcare sectors.
The stock markets in the U.S. enjoyed their best performance since the 1990s, despite the apparent slowdown observed in 2013. And this trend has continued in 2014 as well. Long term interest rates are up and consumer confidence is also strengthening. This trend, added to the findings of the 'Fidelity 2014 New Year Financial Resolutions Study', gives enough evidence that financial professionals will be high in demand this year. These professionals help individuals and businesses achieve their financial goals. With people becoming more conscientious than ever about their bottom lines, there will be a rising demand for financial analysts, advisors and managers.
A recent market study conducted by Granted on job trends reports that more than 30% of employers in the financial services sector will post employment opportunities in 2014. Many of these employers have already started posting jobs. This can be attributed to the rise in the demand for financial services given that 54% of Americans are considering financial resolutions this year, according to the Fidelity report. Activity on Granted mirrors this job growth. More than 5,960 of the 100K jobs posted on Granted are for finance professionals.
Likewise, there will also be a great demand for healthcare professionals this year. According to the article "Jobs Prospects 2014: Where Should You Go and Where Not?" posted on Employment Spectator on 20 February, there will be plentiful jobs for healthcare professionals in Texas, Florida and New York. Following the enactment of the Affordable Care Act last year, more Americans have health insurance and can afford maintenance and emergency care. According to the Bureau of Labor Statistics, employment will increase in home health, support and tech positions. Most professionals filling these positions can expect a salary of at least $100K. About 6,900 vacancies posted on Granted are 100K healthcare jobs.
Vacancies are rising in the U.S. and awaiting the right takers. Visit the Granted website to find out more about how this job site can assist job seekers in landing dream jobs with its super-friendly interface and search options.
About Granted:
Granted.com is a premier job search site with the largest jobseeker database in the United States. It is an affiliate of the Employment Research Institute, the largest group of career related companies worldwide. Heading the operations of the website is Harrison Barnes, CEO of Granted.com. It has the most comprehensive database of job seekers and employers across all industries. The site is aimed at connecting professional job seekers to the right organizations in order to boost their careers. You can maximize your reach in the talent pool by posting jobs at one location. For more details, visit http://www.granted.com.