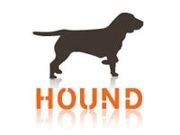 As economic activity picks up once again, it looks as if the market might turn a corner.
Pasadena, CA (PRWEB) August 02, 2013
Private sector employment rose by 200,000 in July, as per the most recent ADP jobs report released on Wednesday. The job growth was the strongest for professional business services at the small business level, and was mirrored in the hiring trends on Hound.com.
In its monthly jobs report, the ADP recorded a strong employment growth among small business employers (those with 1-49 employees). By far, the service-providing sectors trumped the goods-producing industries in hiring. Service-based employers added 177,000 jobs from June to July, while goods-producing employers added only 22,000. According to the report, it was the largest leap since last November. On an industry basis, professional and business services accounted for the most number of jobs (49,000). This was closely followed by trade/transportation/utilities (45,000) and finally construction (22,000) sectors.
Because the ADP jobs information is taken from actual payroll data, many economists believe that the ADP report most accurately tracks employment trends in the U.S. It is also widely viewed as a preview of the upcoming jobs report by the Bureau of Labor Statistics.
In line to the data recorded in the ADP report, hiring trends on Hound.com affirm that the most consistent areas of demand have been in the professional-business service sector, particularly in accounting, marketing, and consulting. Customer service openings and information technology-related jobs had been two of the biggest areas where employers were hiring.
The fact that customer service demand has risen is a result of the overall improvement in U.S. businesses. As economic activity picks up, companies (particularly service-based ones) need additional employees to handle all aspects of operations, such as filling orders and handling customer inquiries. The rise in information technology jobs is the result of both the growing dependence on technology to run businesses as well as the Obama mandate that requires all health care providers to switch to electronic records by 2014.
Small businesses added the largest chunk of jobs last month, which has been welcome news for the recovering job market. In any struggling economy, small business owners are often the first and hardest hit and have the most difficulty recovering. Plenty of small businesses had gone out of business since the recession. As economic activity picks up once again, it looks as if the market might turn a corner. To view a collection of job postings segregated as per categories, visit: http://www.hound.com/gjbrowsejobs.php.
About Hound
Hound.com is a job search site based in Pasadena, CA. It is a part of the Employment Research Institute and owned by A. Harrison Barnes.