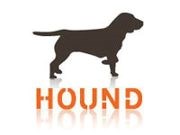 Decreased dependence on foreign oil imports has allowed the oil sector to grow at a rapid rate and contributed to a surge in oil jobs.
Pasadena, CA (PRWEB) August 16, 2013
According to a new Labor Department study released Monday, the U.S. will be the largest domestic petroleum producer by 2020. Spikes in production due to shale drilling and better technology have turned the sector into a reliable source of new jobs. These trends have been reflected in energy and oil sector openings on job site Hound.com.
A Department of Labor report released Monday indicated that domestic oil production is on track to make the United States the largest global petroleum producer by 2020 and to be "energy independent" by 2030. Despite the broad-reaching claims of the report, the Bureau of Labor Statistics department pointed to trends in the oil industry as support. Namely, U.S. oil imports have been on the decline since 2006, at the same time that domestic production has steadily risen. Improved drilling technologies like fracking have allowed new oil reserves to be extracted that were once thought to be unrecoverable.The report also pointed to May 2013 production figures, where for the first time since January 1997, domestic production exceeded oil imports.
Recent government reports have confirmed that the energy sector is expected to expand significantly over the next few decades as U.S. oil companies continue to improve production and drilling methods. These trends come at a time when domestic consumption has decreased, a byproduct of the recession and more fuel-efficient transportation and housing. This decreased dependence on foreign oil imports has allowed the oil sector to grow at a rapid rate and contributed to a surge in oil jobs.
Jobs in energy and the oil sector have been booming for quite some time now, thanks to the prevalence of shale drilling in states like North Dakota and other Midwest states. On job site Hound.com, nearly 6,000 energy jobs were listed at the time of this release. Demand ranged from field work and project management demand to engineering. In the oil sector, over 5,600 jobs in the oil sector were currently listed.
Much of the current demand has been in retail or management-related positions at fuel and gas stations nation-wide, a fact that might seem to contradict the Labor Department report. After all, consumption seems to be declining, with auto-dealers manufacturing more gas-efficient cars, and high gas prices weaning drivers off from fuel dependency. Those who live in the metro cities have public transportation more readily available as an alternative way to get to and from work, further pushing down public demand. However, the continued job growth in fueling stations reflects the fact that most of the country remains heavily dependent on motor vehicles for transportation.
About Hound
Hound.com is a job search site based in Pasadena, CA. It is a part of the Employment Research Institute and owned by A. Harrison Barnes.