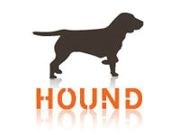 In Seattle, jobs are spreading out more evenly across a healthy blend of thriving industries.
Pasadena, CA (PRWEB) August 30, 2013
Seattle leads the charge among U.S. cities with the fastest job growth, as per an article titled "Seattle a Leader in Job Growth" in the 26 August edition of Wall Street Journal. Strong business growth in the city's manufacturing, technology, and service-producing sectors has churned out employment opportunities, which have led the job recovery on Hound.com.
The United States has 49 metro areas that top 1 million in population, but Seattle emerges as the city whose unemployment rate has dropped the lowest in the past year. Seattle's phenomenal job recovery has been attributed to its growing service, manufacturing, and tech sectors. Cities that rely on one industry for most of its jobs, like auto-giant Detroit, can have the tables turn very quickly for many workers if the sector experiences setbacks.
In Seattle, jobs are spreading out more evenly across a healthy blend of thriving industries instead of being concentrated in one area. Airplane manufacturing continues to be a booming sector, particularly as Boeing has retained its largest production plants in the city. Large tech-companies like Amazon and Microsoft also call Seattle home, along with the coffee chain Starbucks. Collectively, these companies employ thousands of workers. The cumulative impact has been positive overall. Sectors like tourism, construction, and local businesses have all benefited from the influx of individuals moving into the area and their need for services. Building activity has picked up to meet the demand for new residential housing, and everything from local retailers to dentist offices has seen an uptick in business.
In fact, some Seattle business owners are now saying that the obstacle they're actually facing is finding enough workers. These hiring authorities can make the recruiting process easier, by logging on to Hound.com. There is a surge of advertised openings by Seattle employers on the jobsite. This reflects the continued employee demand in the city. By and large, the strongest demand is currently in the Information Technology (IT) sector. Currently there are over 4,000 IT jobs available in Seattle on Hound.com. Other service sectors like retail, hospitality, financial services, and food services all demonstrated strong job growth as well. Many industries like hospitality and leisure sectors have witnessed a spike in activity, as vacationers and newcomers alike explore their new home town. If Seattle is to serve as a model for other metro cities, it should be understood that substantial job growth comes with diversification rather than concentrating on a single business sector.
About Hound
Hound.com is a job search site based in Pasadena, CA. It is a part of the Employment Research Institute and owned by A. Harrison Barnes.