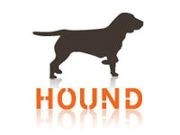 On job site Hound.com, there were no signs of a slowdown in the green jobs market.
Pasadena, CA (PRWEB) September 06, 2013
According to a new Bureau of Labor Statistics survey, the manufacturing and leisure sectors are the biggest source of green jobs, creating a total of 3.4 million jobs in 2011. Current hiring trends on Hound.com reflected the surge in production-related green jobs.
The Green Goods and Services (GGS) survey released Wednesday, which tracks nationwide green job trends, painted a picture of a bright jobs market. The labor department defines green jobs as "jobs in businesses that produce goods or provide services that benefit the environment or conserve natural resources." According to data in the GGS survey, 3.4 million jobs in 2011 were connected with the manufacture of green products or services. This marked an increase of 157,746 new jobs from 2010 to 2011, when survey data was collected. The biggest industries churning out green jobs were manufacturing and construction, followed by the leisure and hospitality sector.
An increasingly environmentally-conscious society has created greater demand for environmentally-friendly products and services. From grocery store bans on paper and plastic bags to eco-friendly light bulbs, green products are popping up on store shelves everywhere. According to the GGS survey, the most in-demand products have been heating, air-conditioning, refrigeration, lighting, and paper products. In a still-struggling economy, savings on monthly gas and electric bills are an added incentive for some households to install energy-efficient equipment and fixtures.
Construction has also benefited from a more environmentally-conscious society. Many new homes are being built with features that maximize efficient energy use. While some options, like solar panels, can cost thousands of dollars, the installation of energy-efficient appliances or proper insulation often comes with only a minimal additional cost – and can save thousands of dollars annually. When some homeowners factor in the savings in electrical bills, it makes sense to fork over the extra cash to build an eco-friendly home.
On job site Hound.com, there were no signs of a slowdown in the green jobs market. In line with the BLS findings, the greatest employment demand is currently in the manufacturing and construction sectors. Current hiring demand covers all the usual aspects of manufacturing, including design, production, distribution, and management. However, because the production of green products can be highly specialized, employees with experience in green manufacturing have a clear leg up over the competition.
About Hound:
Hound.com is a job search site based in Pasadena, CA. It is a part of the Employment Research Institute and owned by A. Harrison Barnes.