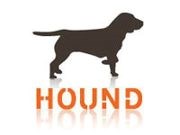 STEM workers have become increasingly in demand both in science-based industries and non-tech fields.
Pasadena, CA (PRWEB) September 13, 2013
Three quarters of science and engineering majors are finding jobs in non-science fields, according to a report released this week by the Census Department. A job search on Hound.com backs this report. The jobsite claims that businesses are become more reliant on technology these days resulting in many non-tech employers increasingly hiring science and engineering workers. At the time that this release was written, there were 87,650 engineering openings listed on the site, with companies seeking every professional from software engineers, to mechanical engineers, to electrical engineers.
The Census Department released a report this week analyzing employment trends in the science, technology, engineering, and mathematics (STEM) workforce. Interestingly, the study reported that though science and engineering majors represent 73 percent of the college-graduate STEM workforce, only 25 percent of it is currently employed in STEM jobs. Instead, many STEM college graduates end up in other non-STEM industries where their science and engineering backgrounds are advantageous but not strictly required. These industries include education, management, social work, counseling, accounting, health care and law.
As non-STEM sectors become more reliant on technology and complex processes, they are increasingly pulling STEM workers from the more traditional science and engineering areas of work. In a more recent example, new provisions of Obamacare requiring hospitals to transition to electronic filing systems have increased hiring for IT specialists and engineers.
According to the report, the largest concentration of STEM workers was in California. This was attributed to high-tech meccas like the Silicon Valley. A job search on Hound.com revealed over 9,100 engineering jobs in California. Majority of employers seeking STEM workers came from California, specifically the Bay Area. Besides the West Coast, STEM jobs were also plentiful in metropolitan areas like New York City, Boston, and Washington, D.C. These location-based placement trends were also reflected on Hound.com.
Across the board, STEM workers have become increasingly in demand both in science-based industries and non-tech fields. This is because companies have started recognizing that investing in employees with science and engineering backgrounds is necessary to stay competitive in a modern, technology-reliant world.
About Hound
Hound.com is a job search site based in Pasadena, CA. It is a part of the Employment Research Institute and owned by A. Harrison Barnes.