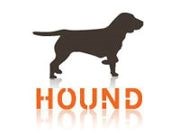 Traveling jobs have added more than 6% of total jobs until now - Hound.com
Pasadena, CA (PRWEB) September 20, 2013
The rapidly expanding travel industry has become a new option for people looking for a career growing area of work. While people looking for entry-level jobs are finding new hope in the traveling sector. Those who are already part of this sector are finding immense growth opportunities for their career progression. Latest job search on Hound.com reveals that there are more than 650 openings in the sector awaiting takers.
Senior Vice President of Research and Economics at the U.S. Travel Association, David Huether, notes that the travel industry has, on average, created over 12,000 jobs per month until now in 2013. This he adds is "50 percent more than the average gain of 8,000 travel jobs per month in 2012." Likewise, researching the job market trend this year, Hound.com notes that traveling jobs have added more than 6% of total jobs until now. This is in line with the Bureau of Labor Statistics (BLS) prediction recorded in the Occupational Outlook Handbook - 2012-13. In this edition the BLS projected a 10% job growth in the travel sector through 2010- 2020.
Two major factors are driving recruitment in the traveling sector:

Advancing technology: it has greatly catalyzed job growth in the travel sector leading to the highest growth for hotel, motel as well as resort desk clerks.
Ability to welcome more international visitors: With processes for booking flights, checking in, and security screening becoming faster, more international travelers target America as their vacation spot. By expansion of the Global Entry program it is anticipated that more jobs, more economic opportunities and additional revenue will be generated to communities all across America. As per the U.S. Department of Commerce, international tourism added $90 billion to the U.S. economy in the first half of this year, which is indicative of the fact that the demand for travel workers will increase in future.
Hiring for travel agents, flight attendants, tour guides, front office clerks and transportation security screeners has increased immensely. Those desiring a career switch or looking for employment in the travel sector can greatly be helped by visiting http://www.hound.com/q-category-Traveling-jobs.html. Our team of researchers and recruiters work dedicatedly to provide a large database of travel jobs to experienced professionals as well as job seekers with minimal qualification to get full time employment in the sector. The team at Hound.com combs through employer websites, job boards and newspapers to bring you exciting job openings. Browse through the latest jobs on the site to know where you can make a difference.
About Hound:
Hound.com is a job search site based in Pasadena, CA. It is a part of the Employment Research Institute and owned by A. Harrison Barnes.