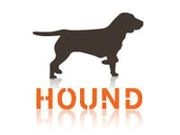 All signs are indicating a growth of pharmaceutical careers in America. - Harrison Barnes, CEO at Hound
Pasadena, CA (PRWEB) September 29, 2013
America's pharmaceutical industry is expected to produce a number of jobs in the coming years. This is attributed to pharmaceutical companies being well positioned in the country to take advantage of the growing demand for drugs and medical products in emerging economies like Brazil, India and China. Latest Job search on Hound.com shows that employment opportunities in the pharmaceutical industry are positive. At the time of writing this press release 9,620 pharmaceutical jobs were listed on the jobsite. Of these a large number are for pharmacists and chemists. The findings are in line with the data provided by the Bureau of Labor Statistics (BLS) and the American Chemical Society (ACS).
In the Occupational Outlook Handbook, 2012-13 Edition, the BLS reports that the number of licensed pharmacists is expected to increase by 69,700 from 2010 through 2020. Additionally, the body also notes that the job market will have a strong demand for chemists and materials scientists with an advanced degree, specifically those with a Ph.D.
Likewise, data from the ACS annual and five-year comprehensive salary surveys concludes that younger drug chemists are better paid than most people in other fields because there is an immense demand for them. While the salary between chemists with Bachelor of Science and Master of Science degrees is widening, there is an overall growth in employment for these professionals.
Harrison Barnes, Chief Executive Officer at Hound says, "All signs are indicating a growth of pharmaceutical careers in America." This is directly proportional to the fact that life expectancy has increased, healthcare has become complex and more people are taking multiple medications. This has led to a faster than average growth for professional specialty occupations too. There has been a rise in opportunities for biological and medical scientists engaged in research and development, computer systems analysts, engineers, and scientists. If job seekers are of the view that there are limited jobs, they are definitely missing great chances listed on Hound's website. Contrarily, employers are disappointed that lack of staff has resulted in curbing their expansion plans. Hound believes that these employers are not being able to reach to their target audience. Consequently, many active jobs create by them are going unnoticed. In this respect, Hound acts as a great catalyst matching qualified professionals with the most fitting jobs.
For many, looking for a job is a nightmare. Well qualified professionals, with industry specific certifications, can visit Hound.com to find the right job match. Visiting the web pages of Hound.com enables jobseekers to spend their time fruitfully and view many interesting jobs at one location. Those who have used the site before, assert that they got quick responses and more interviews and offers than ever before. Hiring authorities also benefit as they can streamline their recruitment process considerably.
Jobseekers can take full benefit of the encouraging pharmaceutical job market by visiting: http://www.hound.com/q-category-Pharmaceutical-jobs.html. Likewise, employers can reach out to several relevant jobseekers by visiting: http://www.hound.com/gjincludejobs.php.
About Hound:
Hound.com is a job search site based in Pasadena, CA. It is a part of the Employment Research Institute and owned by A. Harrison Barnes.