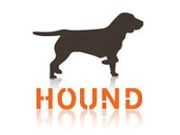 The healthcare field is filled with a mosaic of good salaries, and a mix of factors that create growth and opportunity. - Harrison Barnes, CEO at Hound.com
Pasadena, CA (PRWEB) October 25, 2013
With the latest Economic News released by the United States Department of Labor, the economy added 148,000 total nonfarm jobs in September. Among the data is employment in health care, which added 7,000 jobs. Thus far in 2013, health care has added an average of 19,000 jobs per month. These numbers are reflected on Hound.com, which forecasts an increase in the healthcare employment sector through the end of 2013 into 2014. Additionally, of The 100 Best Jobs appearing in the U.S News and World Report, occupations in technology, healthcare, and construction are showing strong signs of opportunity and job security.
"While job growth may seem sluggish in other sectors, the healthcare field is filled with a mosaic of good salaries, and a mix of factors that create growth and opportunity," said Harrison Barnes, Chief Executive Officer at Hound.com, a job aggregation and employment site. "The economic data from the recent labor report is in line with what is available on Hound — there are many professional and administrative careers available throughout the spectrum of healthcare."
A recent job search on Hound.com indicates that there are more than 211,000 healthcare job opportunities available — with 42,000 of these open positions becoming available within the last few days. The following categories have the highest number of opportunities: Registered Nurse (1,500), Physical Therapist (1,450), Occupational Therapist (965), Nurse Practitioner (700), Medical Assistant (695), Pharmacy Technician (520), Pharmacist (500), Phlebotomist (480), and Physician Assistant (330).
According to the Bureau of Labor Statistics, the current national employment statistics for health care and social assistance indicate a preliminary, seasonally-adjusted number of 13,700 over-the-month change. "The healthcare field is booming with jobs, and the data indicates that this field has occupations that are increasing faster than average and reflect the continuing trend of what we are seeing on Hound," said Barnes. "This is welcome news for job seekers looking for part-time and full-time opportunities throughout the U.S."
About Hound:
Hound.com is a job search site based in Pasadena, CA. It is a part of the Employment Research Institute and owned by A. Harrison Barnes.