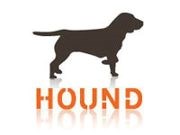 There may not be the same number of jobs that there were two years ago. However, there are still jobs. There are actually tons of jobs, all over the place.
Pasadena, CA (PRWEB) January 17, 2014
The unemployment rate has dropped to lowest-ever at 6.7%, down from the previous rate of 7%, the Bureau of Labor Statistics report that U.S employers added only 74,000 jobs in December, this was published in a recent report by theblaze.com. The most noteworthy fact is that people, who have given up looking for work, account for nearly two-thirds of the U.S population. The December job numbers do bring a sense of an obvious disappointment for those who held high hopes for the U.S economy to uptick in 2014. However there is still hope for economy revival in the coming quarters of 2014.
Overall this news might present a gloomy outlook, but with less competition for jobs available, the job seekers will now have a whole new market of job postings to explore. The deserving and qualified candidates do not need to look around or beyond, when all they have to do is to get connected at one single job-stop, Hound.com. This is the market place where unadvertised jobs get found.
What makes this site incredible in its services, besides its array of offerings to simplify the job search process for a professional, the job search engine displays member jobs from every employer website across United States and globally researches through the database to provide the job seeker with abundance of unadvertised relevant job listings to ease the job search.
If we look at the recent number of jobs being posted on Hound.com, the site reflects 225,470 jobs being posted this week with the number increasing significantly each day.
If you're an employer or a job seeker and want your job postings to get noticed by the audience at large across the globe, then Hound.com is the place to be. With regard to the current unemployment rate witnessed by United States and the scarcity of jobs that comes across, Harrison Barnes, Chief Executive Officer, Hound.com says, "There may not be the same number of jobs that there were two years ago. However, there are still jobs. There are actually tons of jobs, all over the place."
Currently, among many other jobs in all industries, Hound.com advertises 215,587 open retail positions, 83,366 nursing jobs, 110,858 in the technology industry, and 155,408 in sales. This free-to-use service for members of Hound.com helps them to easily look for job postings based on industry-specific, location-specific criteria, employment level and the date on which the job got published. Further the site allows personalizing preferences to make the job search process as simple, quick and searchable as it can be.
The economy slump and slow recovery of job markets may not seem the right time to start fetching for the right talent, but Hound.com does ensure to make the prospects for growth stays on a positive edge in 2014. This is done by helping job seekers find unadvertised positions that normally go unnoticed and not found.
Hound.com can help those searching for jobs find exactly what they are looking for. Feel the Hound difference! Explore the job postings on Hound.com.
About Hound:
Hound.com is a job search site based in Pasadena, CA. It is a part of the Employment Research Institute and owned by Harrison Barnes, CEO of the company. Hound is a job search engine that shows its members jobs from every employer website it can find in the United States and throughout the world. Hound goes to employer websites and reports to you every job that it could find. The site accepts no advertising and when you use Hound you are applying direct to the employers. Hound allows its members to be the first and only applicants to these jobs on employer websites. Hound does not allow any advertisers and only list jobs direct from employer websites.